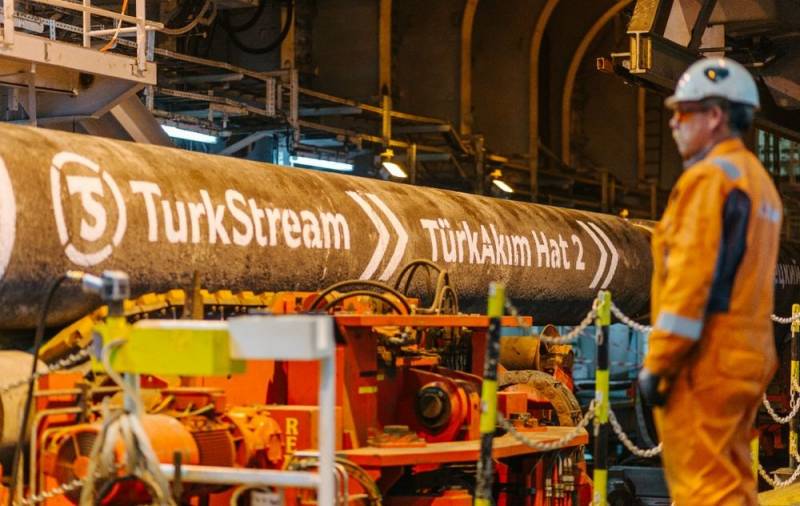 Construction of a border pipeline-jumper between the gas networks of Serbia and Hungary, designed to pump 6 billion cubic meters. m. of raw materials per year, continues. However, Budapest decided to postpone the commissioning of the expansion of this section to 8,5 billion cubic meters. m of gas per year from October 1, 2022 to October 1, 2023. Hungary once again stood in the way of the Turkish Stream, preventing the flow of gas to Austria and the energy project reaching its full capacity.
The main section will be commissioned as planned on October 1, 2021. But under the pretext of US sanctions against the Turkish Stream, the Hungarians decided to bargain for the best conditions from the Russians and themselves ruined their own "open season" in collecting applications for the distribution of capacity for future expansion. As a result, they simply did not have time to meet the beginning of the next heating season, so they postponed the construction time. This is evidenced by the "gestures" of the Hungarian GTS operator FGSZ and the Hungarian state regulator MEKH.
FGSZ published the MEKH decree, which clearly states that the state regulator decided to postpone the construction at the request of the GTS operator itself. At the same time, the state regulator clarified that due to fears of falling under restrictions under the US law "On Countering America's Adversaries Through Sanctions" (CAATSA), the Hungarian GTS operator itself stopped the process of collecting applications. To be on the safe side, the Hungarians even wrote that gas from Azerbaijan could flow through the aforementioned pipeline in two years, though without details.
It should be noted that Hungary's falling under US sanctions because of the Turkish Stream is highly doubtful. The thing is that this gas pipeline, which runs along the bottom of the Black Sea and consists of two lines, ends at a hub in the European part of Turkey. This gas pipeline does not pass through the territory of Bulgaria, Serbia and other Balkan and Central European countries.
Raw materials are pumped through the expanded national gas networks of these states, which in fact have nothing to do with Turkish Stream. Simply in the media space, to simplify the understanding of citizens, the term "Turkish Stream" is used, which supposedly runs from Russia to Austria. But from a legal point of view, this is not the case.