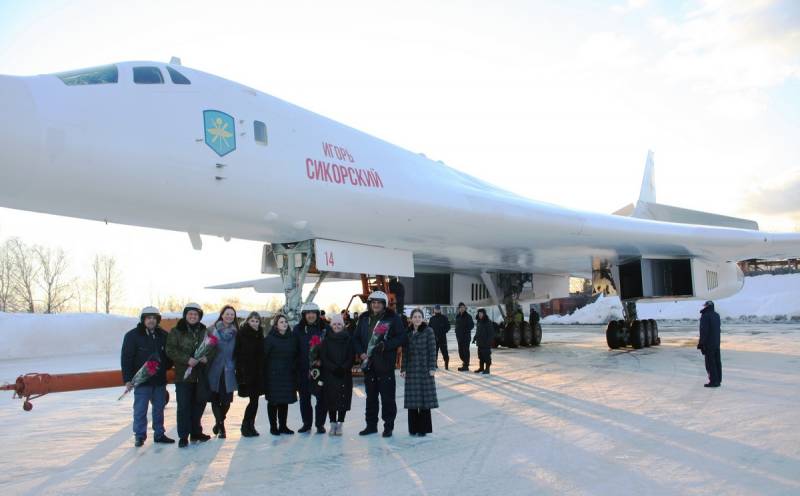 The first modernized strategic bomber Tu-160M ​​with domestic NK-32 engines of the second series was transferred to the flight test base of PJSC Tupolev for preliminary tests.
On Wednesday, March 10, the Russian missile carrier, which in the army is called the "White Swan", flew from the Kazan Aviation Plant. S.P. Gorbunov in the suburbs. According to the crew who piloted the aircraft, all systems were operating normally.
Now the aircraft will continue to be tested at the Tupolev flight test and development base. Earlier, the Tu-160M ​​successfully passed factory tests.
Recall that the Tu-160M ​​version is a deep modernization of the Soviet Tu-160 strategic bomber, which was put into service in 1987. The missile carrier received modern equipment and the latest NK-32-02 engine.
It should be noted that the new domestic power plant will provide the updated "White Swan" with a number of advantages. In particular, the range and payload of the bomber will increase. In addition, the plane will be able to fly at supersonic speed for 2 hours, which today none of its foreign competitors is capable of.
The rocket carrier made its first flight with the NK-32 series 02 engine on November 3, 2020. During the tests, the aircraft climbed to an altitude of 6 km and spent a total of 2 hours and 20 minutes in the air.