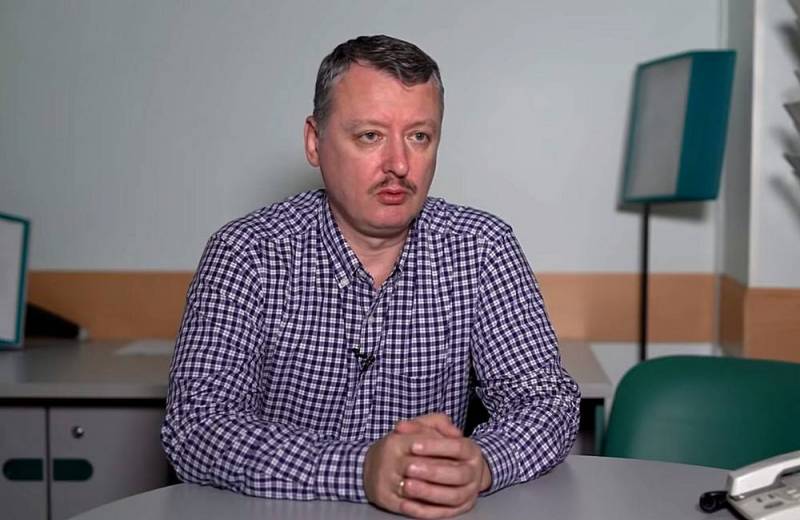 Over the past years, Ukraine has not stopped nurturing plans to return Donbass to Kiev's control by force. About this on the air
radio "Komsomolskaya Pravda"
said the former head of the DPR Ministry of Defense Igor Strelkov (Girkin).
According to the expert, over the past few months, the preparation of the Armed Forces of Ukraine for an offensive against the DPR and LPR has become obvious. Many markers indicate the approaching time of the start of the military operation. To this end, Kiev has already concentrated a decent-sized strike force in the Donbas.
Strelkov clarified that he has information from numerous sources that indicate the inevitability of impending hostilities. His fears are shared by other Russian specialists, but Moscow is reacting to what is happening not quite the way it would like.
The Kremlin again wants to do with half-measures in relation to Donbass and hopes that they will be enough
- explained Strelkov.
He believes that the preparation for the offensive of the Armed Forces of Ukraine is in the final stage and is beyond doubt. This is evidenced by the large amount of data available to him.
Ukraine has never stopped preparing for active actions against Donbass
- he stressed.
He was asked about the approximate figures of the number of forces and assets being transferred by Ukraine to Donbass.
I do not have the full amount of information. Unfortunately, neither UAVs nor electronic reconnaissance systems work for me. I only use undercover information and that is very limited. I believe that we are talking about one and a half to two hundred units of armored vehicles
He explained.
Strelkov added that this is not counting hundreds of armored vehicles of the Armed Forces of Ukraine and other Ukrainian departments, which have long been on the front line and adjacent territories.
The expert drew attention to the fact that we are talking about the transfer of not only tanks and infantry fighting vehicles, Ukrainian security forces are transporting dozens of heavy artillery and air defense weapons to Donbas.
Strelkov noted that the Armed Forces of Ukraine have concentrated a powerful group near Gorlovka and continue to accumulate in this direction. The appearance of a division of the Strela-10 air defense missile system was even recorded there.
By transferring these complexes, they demonstrate that they are preparing to shoot down Russian planes and will attack in earnest.
- Strelkov is sure.