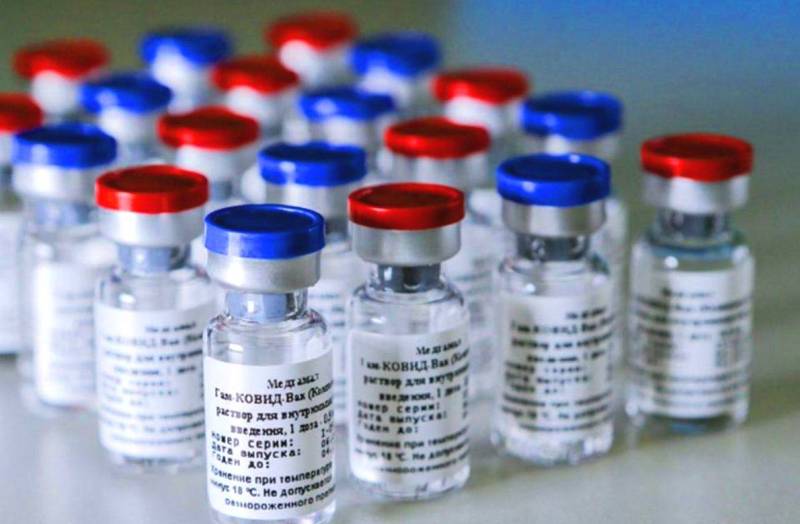 Although Russia boasted that it was the first to make the Sputnik V vaccine against COVID-19, experts are in doubt whether Moscow will be able to cope with all orders from foreign countries, writes the American newspaper The North State Journal.
Slovakia has already received 1 doses on March 200, although the European Medicines Agency, only on Thursday, began to expedite its consideration of the prospects for their use.
The president of the hard-hitting Czech Republic said he had written directly to Vladimir Putin, asking for an appropriate supply. Millions of doses are expected by countries in Latin America, Africa, the former Soviet Union and the Middle East in the wake of Russia's success in vaccine diplomacy.
Early criticism of Sputnik V was refuted by a publication in the prestigious British medical journal The Lancet, which stated that large-scale trials showed that the agent was safe and effective at 91%.
This could help raise Russia's prestige as a scientific, high-tech and philanthropic power, especially when other countries face shortages of COVID-19 vaccines because wealthier nations are buying Western drugs and manufacturing capacity is limited.
The fact that Russia is one of the five countries that were able to quickly develop a vaccine [...] allows Moscow to show itself as a high-tech power, and not a gas station in decline

- quotes the publication of the words of Vladimir Frolov, an expert in the field of international
policy
.
Some experts say that Russia wants to gain geopolitical points.
Putin uses [the vaccine] to maintain the tarnished reputation of Russian science

- says professor at Georgetown University Lawrence Gostin.
Another question, the article argues, is whether Russia will be able to do this. China has already managed to ship millions of doses to other countries, but the production volume of Sputnik V is currently much lower than the demand for it.
They have surpassed the wildest expectations in the sense that this vaccine has really become a product in demand on the market. They made all kinds of promises to people both inside and outside Russia about access to this product, the demand for which has become unexpectedly high. And now they're stuck trying to figure out how to keep all these promises

- says the professor of political science Judy Twigg.
Russia should also think about itself. The authorities announced plans to vaccinate 60% of the adult population, or approximately 68 million people, by the end of June. But the process is hampered by Russians' distrust of the procedure, the newspaper notes.