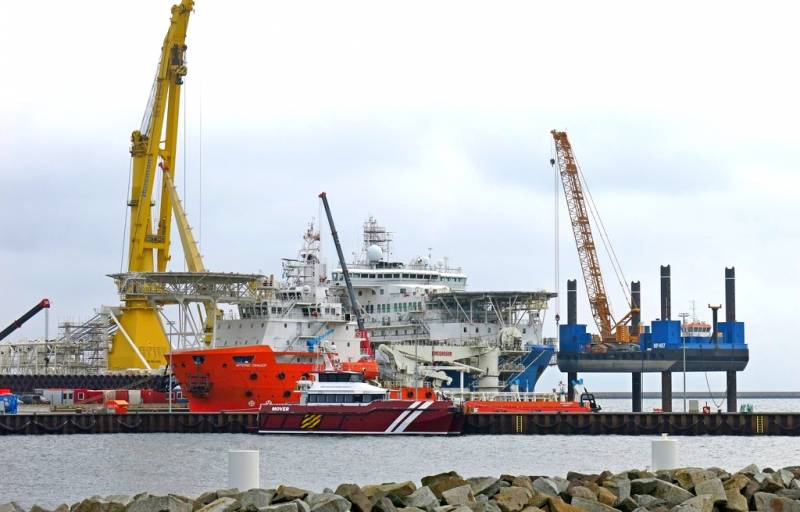 The construction of the Russian Nord Stream 2 gas pipeline has reached its home stretch, and, according to the Sunday Guardian Live, pipe-laying vessels are laying the last XNUMX kilometers of the pipeline along the bottom of the Baltic Sea near the Danish island of Bornholm.
From the very beginning of the construction of the SP-2, it has caused a huge amount of controversy in Europe and the United States. In particular,
policy
Many EU countries believe that the Russian project could harm the energy security of the region, bearing in mind that Moscow cut off gas to Kiev after the events of 2014.
The United States under both Trump and Biden is also trying to oppose the construction of Nord Stream 2. In 2019 and 2020, a number of laws were signed in Washington DC introducing
economic
sanctions against companies participating in the construction, and Joseph Biden bluntly stated that the Russian gas project "is splitting Europe and weakening Ukraine."
The main European supporter of the construction of Nord Stream 2 is Germany, and, according to Angela Merkel, the new gas pipeline will serve the purposes of the strategic autonomy of Europe and has a purely commercial character. However, many politicians in Brussels take a different view. After the poisoning and sentencing of opposition leader Alexei Navalny to a real prison term, the European Parliament adopted a resolution calling for a halt to the construction of SP-2, which, however, is not binding.
Thus, Nord Stream 2 clearly demonstrates the FRG's ability to oppose its point of view to the rest of Europe, and not pay attention to the political principles of the EU. In view of the declining popularity of the European bureaucracy among the population of the region's countries, the Russian gas pipeline could generate further contradictions within the European Union and trigger the disintegration of this loose political structure.
Nord Stream 2 may become the last straw that will "overflow the cup" and launch the process of the disintegration of the EU
- experts say Sunday Guardian Live.