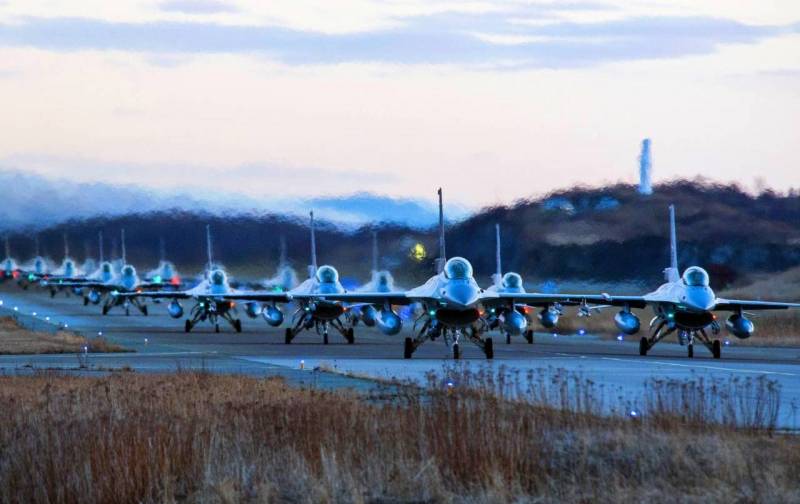 The Norwegian military expert, retired lieutenant colonel Einar Ødegård, on the website of the Fosna-Folket newspaper spoke about his country's plans for a military confrontation with the Russian Federation, emphasizing the certain confusion of the Oslo national doctrine in the defense against the eastern neighbor.
The author notes that for the time being, the main goal for the military of the northern kingdom was to prevent war as such. With no land borders with other NATO countries, no nuclear weapons and no foreign bases on its territory, "Norway posed no threat to anyone."
But since 2018, the task of the armed forces of the Scandinavian nation has become "to ensure reliable deterrence within the framework of NATO's collective defense."
The expert points to the fact that the Norwegian intelligence service called the North Atlantic the region of risk, and not the area bordering Russia, but in reality there is no contradiction here.
The United States founded NATO to fight the Soviet Union in Europe. To win the war against the new Russia, transatlantic traffic must be uninterrupted. Russian naval forces from the Kola Peninsula could prevent this, so Norwegian planes and warships will come to the rescue to stop the Russians. […] Participation in deterrence based on the collective defense of NATO states in peacetime and wartime means that all of Norway with its ports and airports is the line of defense

- reflects a Scandinavian military specialist.
Consequently, Norway must provide suitable weapons for use by the NATO Joint Command, which cannot carry out its defensive mission without the deployment of forces from the Alliance member states.
When the Norwegian air divisions, submarines and frigates are ready for battle, they should be able to come under NATO command in peacetime and in wartime. The role of all member countries of the alliance is essentially reduced to providing the necessary weapons for the common cause.
Recalling that it was the North Atlantic that was named by the authorities as a threat, the military analyst sees here a direct connection with the expensive purchase of F-35 fighters for the country's air force and draws an unambiguous conclusion: Norway is preparing to fight for NATO, not for itself.
The author also reminds that, among other things, one should expect an increase in foreign military activity throughout the country, as written in the plans of the authorities, but these plans should be correctly interpreted, otherwise unnecessary ambiguity arises.