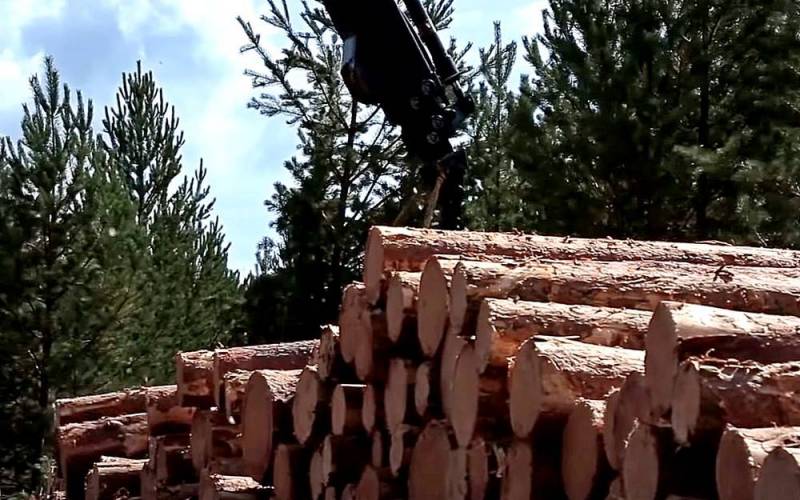 China learned about Moscow's intentions to ban the export of untreated and roughly processed timber from Russia as part of the fight against uncontrolled logging. Such measures by the Russian authorities cause discontent and concern among Chinese businessmen.
Wood from Russia has been supplied to Chinese enterprises for a long time and is in active demand, bringing great profits to all participants in this activity. The Chinese side fears that such Russian initiatives will lead to a shortage of wood in China, which badly needs this raw material. If Russia adopts such tough laws, the PRC will have to look for other suppliers of round timber.
According to Sina experts, Chinese entrepreneurs have invested a lot in companies for the export and processing of timber from the Russian Federation, and now they can go bankrupt. Due to the importance of the woodworking industry for the national economy, Beijing will have to pay attention to the sellers of round timber from other countries.
Earlier, Russian President Vladimir Putin signed a decree according to which, from January 1, 2022, the export of unprocessed or roughly processed coniferous and valuable trees from Russia is prohibited. In this regard, the representatives of Finland also expressed their dissatisfaction with the future shortage of raw materials for the country's specialized enterprises.