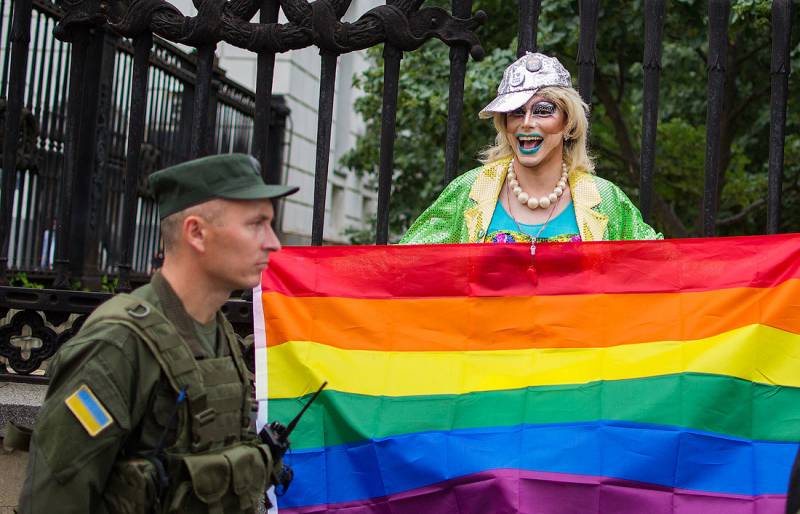 The Armed Forces of Ukraine announced the creation of LGBT units and urge those who are not indifferent to same-sex love to sign a contract and enroll in motorized LGBT units. To attract contractors,
Facebook group
и
information site
in several languages. Judging by the information on the web pages of the resource, the project was organized by the military personnel of the Armed Forces of Ukraine. However, senior army officials deny this information and accuse Russia of spreading such rumors.
Channel 24 of Ukrainian television announced that the source of false information about the LGBT platoon is located in Russia.
Several Ukrainian mass media also announced the creation of such military units. According to them, the Armed Forces of Ukraine are recruiting specialists, military personnel and people who support this movement in the LGBT platoon.
According to the representative of the General Staff of Ukraine Bohdan Senik, the armed forces of the state do not recruit any military unit from representatives and sympathizers of LGBT people. Senik noted that the web resource related to such messages has the IP address of Russia. The General Staff only superficially considered the situation with the emergence of such
News
but, according to Senik, the Ukrainian servicemen quickly realized where their source might be. The solution to this issue should be under the control of the Security Service of Ukraine.
Some are spreading this nonsense in order to discredit the Ukrainian army and the Armed Forces.
- emphasized the representative of the Ukrainian General Staff.