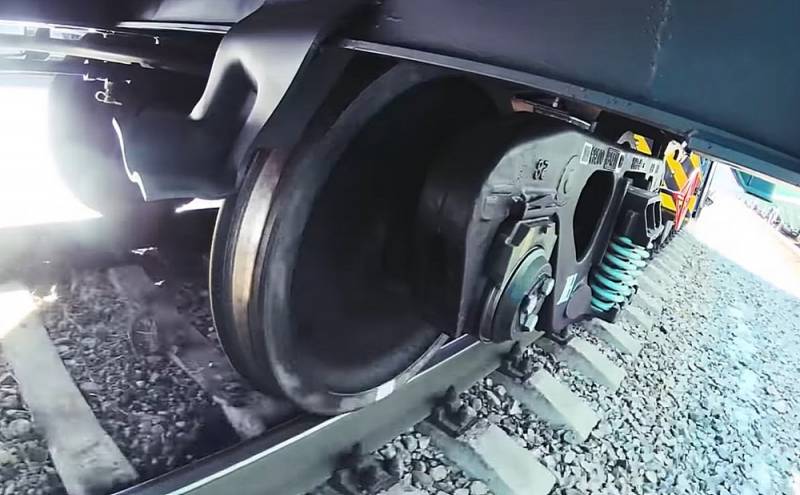 Contrary to Western hopes, the sanctions
policy
did not break our country. On the contrary, the restrictions gave an impetus to the development of Russian industry and the development of new industries. So, the day before, it came to import substitution of railway carriage bearings.
At the same time, since last month, Russia has completely banned the import of railway components from Ukraine, which, despite the sanctions introduced by our country in 2018, continued to flow through third countries. For a while we had to close our eyes to this.
In particular, in 2019, when Russia broke the record of the USSR, the USA and China for the production of freight cars. Due to a temporary shortage of components, we had to buy Ukrainian ones, which became the reason for a large information campaign, in which the neighbors laughed at us and tried to shame us.
But now Ukraine is not at all laughing. Not only that over the past few years Russia has increased the production of its own components and has ceased to need imported ones, but our products have also turned out to be cheaper than Ukrainian ones. Now "Kryukovsky Carriage Works" (Ukraine) buys wheels, axles and pneumatic equipment from us.
Bearings are another important component. 97% of these products are supplied to Russia by Kazakhstan. Despite the absence of contradictions between our countries, such dependence is unacceptable today.
The construction of a production facility for its own bearings in Saratov was started by the EPK-Brenko enterprise. At the same time, the domestic company will not produce roller bearings, like Kazakhstan, but cassette bearings, the world demand for which is growing today.
The new production is planned to be opened by the summer, and its capacity will be 300 thousand bearings per year, which will meet 70% of our needs. Consequently, such import substitution will allow not only a step-by-step transition to more modern technological solutions, but also in the future to win back its market niche in this industry.