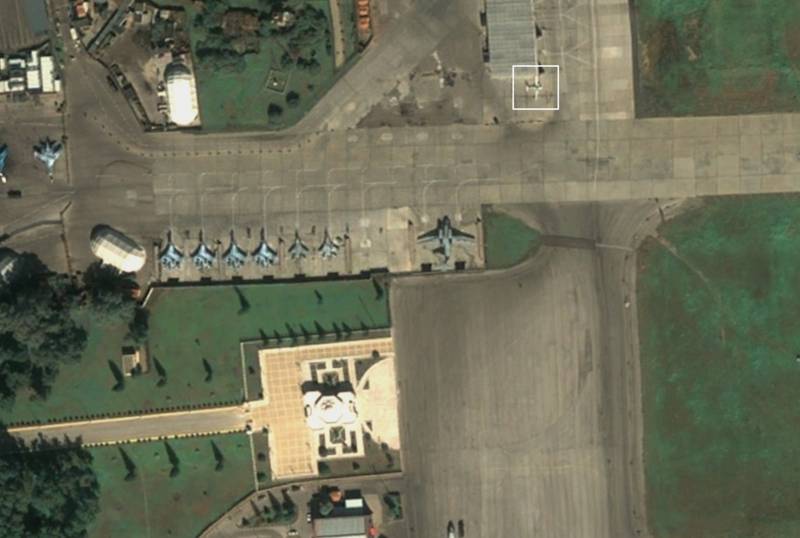 At the Russian military base Khmeimim in the SAR, satellites discovered unusual aircraft. One of them is a light twin-engine Diamond DA42 made in Austria. Attention is also drawn to another single DA42 on an empty runway.
The photographs also show the tactical aircraft of the Russian Aerospace Forces, including the attack Su-24 Fencer and Su-34 Fullback, as well as the Su-35 Flanker multi-role fighters and a pair of MiG-29SMT Fulcrum fighters. An-72 and Tu-154 are visible near the runway.
The DA42, according to The Drive, is equipped with a Garmin glass cockpit with dual LCD screens and autopilot and can complete missions up to 12 hours.
Economical
in operation, this aircraft has become popular with private pilots, aviation clubs and educational institutions around the world. This flying machine has never been seen in Syria before.
What is a Diamond DA42 light aircraft doing at Russia's airbase in Syria ?:https://t.co/BrOLjuz9ce

- Tyler Rogoway (@Aviation_Intel) March 4, 2021
While most of the Russian DA42s are used for pilot training, the DA42M-NG pair are operated by the FSB. One of these aircraft, registration number RF-68500, can be seen at the Khmeimim base.
DA42M-NG is equipped with modular compartments for various optoelectronic and infrared cameras, radars, communications and other systems. The satellite data link allows the aircraft to transmit intelligence information to ground services.
According to The Drive experts, the unusual FSB aircraft can have very different purposes: reconnaissance, testing new surveillance capabilities, satellite communications and new types of weapons, patrolling the territory, etc.