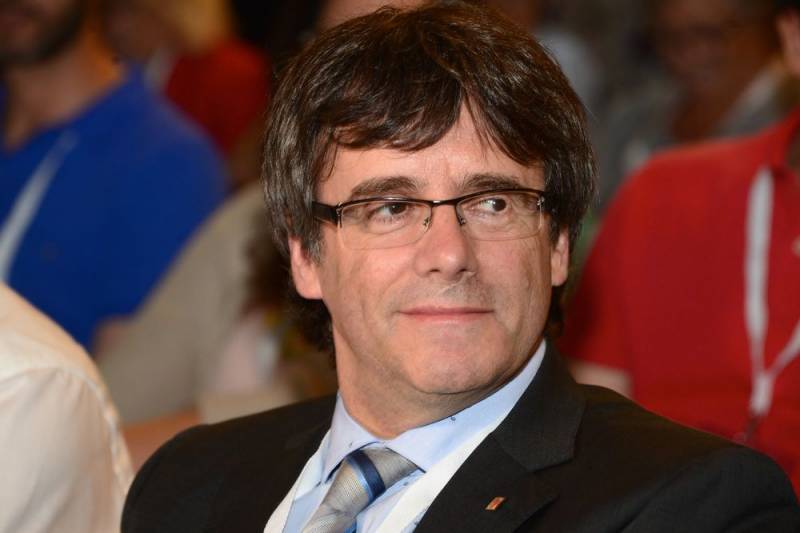 The emerging threat to the immunity of Catalan MEPs means that "Europe has problems." On March 5, 2021, the fugitive ex-head of Catalonia, Carles Puigdemont, who is in Belgium, said in an interview, the American edition Politico writes.
If you remember the defeat of Napoleon, then Waterloo is not the best place for the last battle. But Puigdemont is adamant, he has his headquarters in exile there and it is from there that he is fighting extradition to Spain.
Independence is the only solution for us
- he said.
Madrid accuses him of inciting mutiny. The European Parliament is expected to vote on March 8 to strip the parliamentary immunity of Puigdemont and two other former members of his regional government.
Tony Comina and Clara Ponsati. They were elected to the EU legislature in 2019 and faced prosecution for organizing the 2017 Catalan independence referendum.
The vote can practically be considered a victory for the Spanish authorities. But it cannot be denied that Puigdemont and his comrades have succeeded in engaging EU institutions in the struggle for the future of Catalonia. Brussels, of course, tries to portray the debate as an "internal affair" to which it has nothing to do, but this deceives few people.
Puigdemont is confident that the vote will not lead to extradition to Spain. Two Belgian courts have already blocked the extradition of former Catalan culture minister Luis Puig, who is wanted on similar charges. Therefore, the court can make a similar decision in relation to Puigdemont and his colleagues. In addition, more than 1 million voters in Catalonia voted for them.
Madrid at one time unsuccessfully tried to prevent the aforementioned persons from taking their seats in the European Parliament, but the decisions of the EU court on the rules of the elections put everything in its place. Brussels had to face acute issues of sovereignty, territorial integrity and self-determination of regional autonomies. The EU would be more willing to consider issues related to Georgia and Ukraine than one of the Western European countries.
Three weeks ago, local elections were held in Catalonia, in which the pro-independence parties achieved significant results. This can further exacerbate the situation.
This is not a private matter for us. We don't just defend our rights. We also protect our voters who voted to be represented by us
- added Poochdemon.
Obviously, after three years and three months of repression, my opinion became even stronger.
- he added.
Puigdemont is convinced that the people of Catalonia have the right to self-determination.
There are double standards in the European Union. If we are concerned about human rights, as I hope we must clearly understand that it does not matter if it happens in Russia, in Venezuela or in Spain. Because if not, then the moral authority of the EU teaching others lessons falls
- he specified.
We decided to go to the very heart of the EU to show that we are here. We will be at the disposal of European authorities and European courts
Said Poochdemon.
He suggested that if the EU could potentially accept North Macedonia, Serbia, and Bosnia and Herzegovina as new member states, then Catalonia, the Basque Country and Scotland should also be able to do so.
Boundaries exist, yes, but boundaries are not from God, they are not divine. You can agree to change the boundaries. Borders are artificial. All nations are artificial. Catalonia to Spain is a decision made by previous generations of people. This was probably good for our ancestors, but what about the next generation in our present world?
- he noted.
If Spain protects my language, my decision to build a society based on fundamental rights, I will have no problem with a Spanish passport. If, finally, the EU gives us protection to build the society we want to build, we will be happy to have only European citizenship.
- summed up Puigdemon.