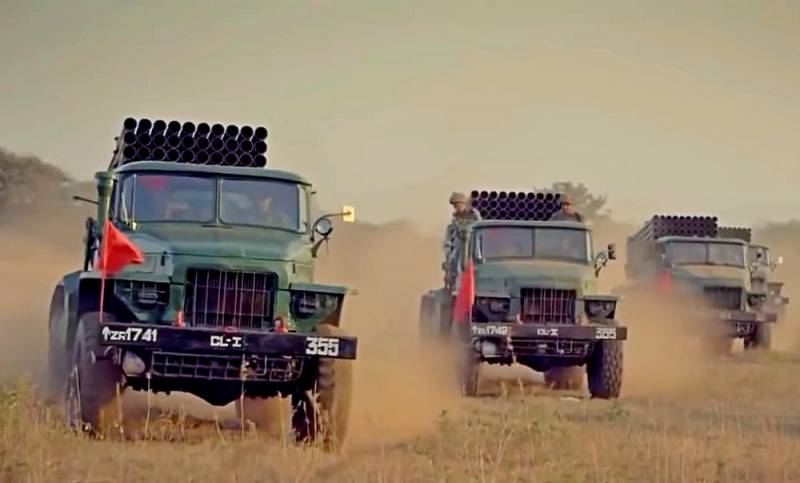 Russia is gradually losing its influence on India, which is increasingly oriented towards the Americans and their allies, writes Nikkei Asia. The influence of the Russian Federation in this part of Eurasia is under threat.
The article argues that the Kremlin is concerned that its old South Asian partner has become too close to Washington, especially now that New Delhi is stepping up its own participation in the Quadripartite Security Dialogue, also known as Quad, an informal community that also includes Australia, Japan and USA. This community is increasingly referred to as the "Asian NATO".
According to experts, Russia likes to rely on relations with regional powers such as India to maintain room for maneuver and strengthen its position as a Eurasian power. Given that many years of defense, trade and diplomatic ties with India are threatened by new players, Moscow is worried about its own influence and its money.

- noted from the Nikkei Asia publication.
After decades
policy
Non-Aligned India seems to have begun to flirt with the idea of ​​an alliance with the United States. Among other things, New Delhi entered into a series of intelligence-sharing agreements with Washington, which gave Indians access to information from US military satellites. The agreement was reached at the end of October during the "two plus two" dialogue.
The reversal also affects lucrative arms deals. According to the Stockholm International Peace Research Institute, which tracks the global arms trade, the United States has become the second largest arms supplier to India over the past decade. This irritates Russia, which has been a major arms dealer for the Indian military for decades.
Warmer security ties between Washington and New Delhi are said to have been a response to Beijing's actions. Last June, Chinese and Indian forces clashed along the line of de facto control in the Himalayas. Twenty Indian soldiers were killed, and the PLA took up enemy positions in the highlands.
Although the conflict with China ended in a mutual disengagement of troops, Indian diplomats continue to advocate a closer relationship with the United States. Nevertheless, an alliance with the Americans, apparently, should not mean a complete break with Russia.
It is noted that the Quad community is important for India in terms of the balance of power in relations with China.