Russian troops are likely to acquire another base on the territory of the SAR - it will be located near Palmyra in the province of Homs, in the central regions of the country. This was reported on Thursday March 4 by the Syrian
news
Zaman Al-Wasl edition.
A new Russian military facility in Syria is being built in the Mon al-Mazar (Jebel al-Mazar) area, approximately 13 kilometers north of Palmyra. On the territory of the base, among other things, there will be a helicopter platform - it is already asphalted. The strip is 780 meters long. The Russian base adjacent to the Syrian military depots will occupy an area of ​​37 hectares.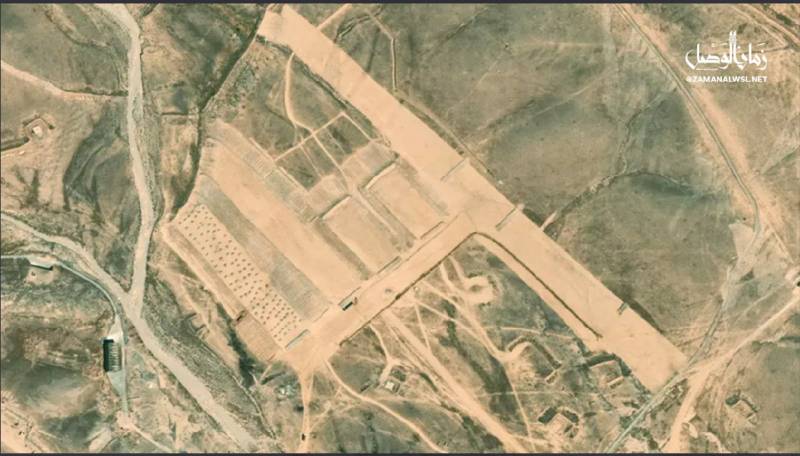 Meanwhile, on March 4, the interdepartmental coordination headquarters of the Russian Federation and the SAR issued a statement according to which the goal of the United States in Syria is not to fight terrorism, but to plunder the country. To this end, Washington seeks to divide the Syrian territory into separate sections, building up its forces in the northeast, which is rich in hydrocarbon reserves.
The document also indicates that the destabilizing action of the American forces and their allies in the SAR contributes to the further deterioration of the situation inside Syria - this requires close attention of the world community, since it negatively affects the already unfavorable
economic
and the social situation in the region and throughout the Middle East.