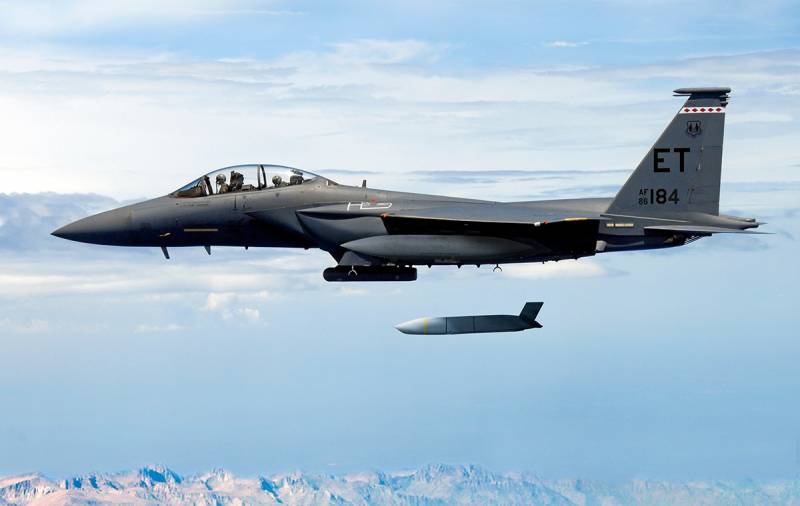 NATO troops recently conducted large-scale military maneuvers in Europe near the Russian base in Kaliningrad, practicing missile launches from US Air Force fighters in the Baltic Sea.
Various units of the American troops, as well as the military personnel of Great Britain, Poland and the Netherlands, took part in these military exercises. The maneuvers were carried out, according to the publication Antiwar, in order to work out the concept of the Joint Command and Control (CJADC2) - it involves the use of new approaches in combat, including space
of technologies
and artificial intelligence.
F-15 fighters of the United States Air Force were involved in the launch testing in tandem with the British Air Force. The F-15s aimed at the objects with AGM-158 JASSM missiles, designed to attack well-protected ground targets at long distances with high accuracy.
During the exercise, the Alliance troops did not carry out any real missile launches, however, such actions were recognized as provocative due to their commission near the Russian base in Kaliningrad and increasing the degree of tension between NATO and Russia. Kaliningrad is surrounded by Lithuania and Poland, which are part of the western military bloc - on the territory of the latter, the United States deployed its permanent military contingent last year, the media said.