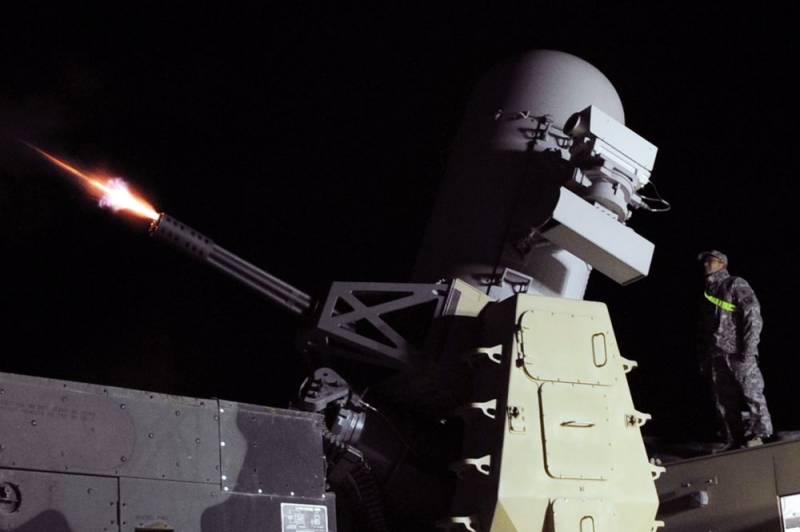 On the morning of March 3, 2021, the American base of Ain al-Assad in Iraq came under a massive rocket attack. To protect the base, the C-RAM anti-aircraft cannon systems were used, which are a kind of tactical US air defense, the American newspaper The New York Times writes, referring to the Pentagon.
In the course of repelling the strike, 10 enemy ammunition still managed to hit a military facility, causing property damage. In addition, one soldier died of a heart attack.
C-RAM should be good at protecting objects from missiles, artillery and mortar attacks, by destroying enemy ammunition during their flight. But they do not have an efficiency of 100%, however, this is understandable.
However, what happened is a real concern. During the investigation, it was established that the shelling of the base was carried out from a distance of approximately 8 kilometers. Combing the area revealed a makeshift launcher based on a pickup truck, from which the attack was carried out. The handicraft MLRS was designed to launch 10 rockets. The car burned out during the launch of ammunition, which often happens with a similar
technique
, summed up the media from the United States.
Note that it is precisely this circumstance that raises questions. Was there a massive attack at all? If not, why couldn't the C-RAM shoot down a measly 10 missiles, the same handicraft as the MLRS they were launched with? Moreover, this is far from the first shelling of the said base and other American facilities in Iraq. For example, in December 2020, during the shelling of the Green Zone in Baghdad, one of the jet ammunition was detonated near the ground. At this moment, the American counterparts of the Russian "Pantsir" were just intercepting, repelling the attack. After that, doubts arose about the reliability of this air defense system, and given the new information, these fears only increased.
We remind you that recently Americans
published
previously unknown aerial footage of the aforementioned al-Assad base during an unprecedented Iranian missile strike on the site on January 8, 2020.