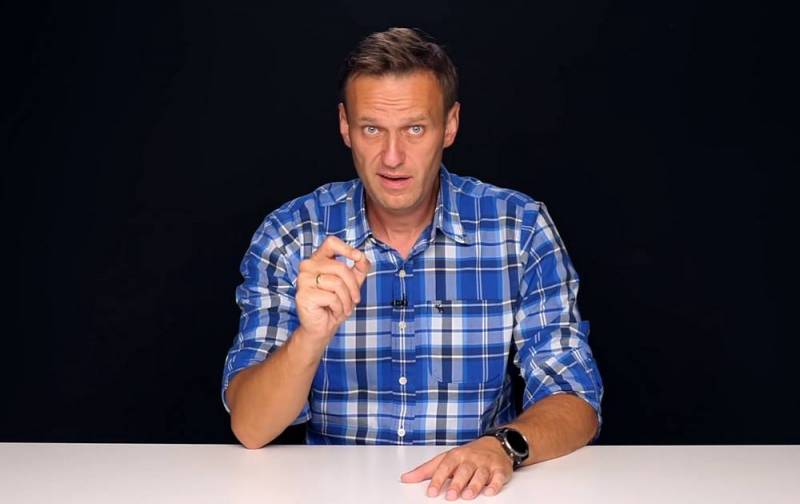 At present, the situation in Russia cannot be described with one phrase "the authorities are bad, and the opposition is good." This is evidenced by the decision of the well-known human rights organization Amnesty International, which deprived Russian blogger Alexei Navalny of the status of a prisoner of conscience.
policy
(CIPS) University of Ottawa (Canada).
Last weeks bulk
News
about Russia was associated with this person. Over the years, he has literally harassed local and federal officials with his online revelations and street actions. In 2013, Navalny received a suspended sentence in the case of the French cosmetics company Yves Rocher. It was after this that there were suspicions that he had very serious patrons, who in Russia are called "roof".
In August 2020, Navalny became ill on a plane over Siberia. After that, he was sent to Germany for treatment. At the hospital, he was diagnosed with poisoning with a nerve agent from the Novichok group. The investigation carried out indicated the possible guilt of the employees of the FSB of the Russian Federation. In January 2021, Navalny returned to Moscow from Berlin and was immediately detained for violating the conditions of release. The court canceled the suspended sentence and he was sent to the colony for the remaining two and a half years.
After that, many experts in the West began to predict unprecedented protests in Russia. They argued that the authorities had completely destroyed their authority and that Russian society was ready to throw off the shackles of the "Putin regime."
In vast Russia, less than 100 thousand people took to the streets in support of Navalny. The predicted "Navalny's revolution" failed before it even started. The entire resonance associated with the poisoning and subsequent arrest did not give any result. The majority of Russians still trust Russian President Vladimir Putin. At the same time, Navalny himself is guilty of this, who has a colossal anti-rating.
If the masses follow Navalny, Russia will face fascism
- quoted the legendary late Valeria Novodvorskaya, the head of the opposition Yabloko party, Grigory Yavlinsky, who condemned Navalny's authoritarianism.
Navalny's reputation has suffered severely both in Russia and in the West. He flirted with the Russian far-right and spoke badly about migrants, offering to exterminate them like cockroaches. In addition, Navalny insulted the World War II veteran and repeatedly showed contempt of court. Moreover, the oppositionist was suspected of working for foreign special services and embezzling sponsors' funds. So, if a successful opposition is destined to appear in Russia, then it will have to come from somewhere else, summed up in the Canadian CIPS.