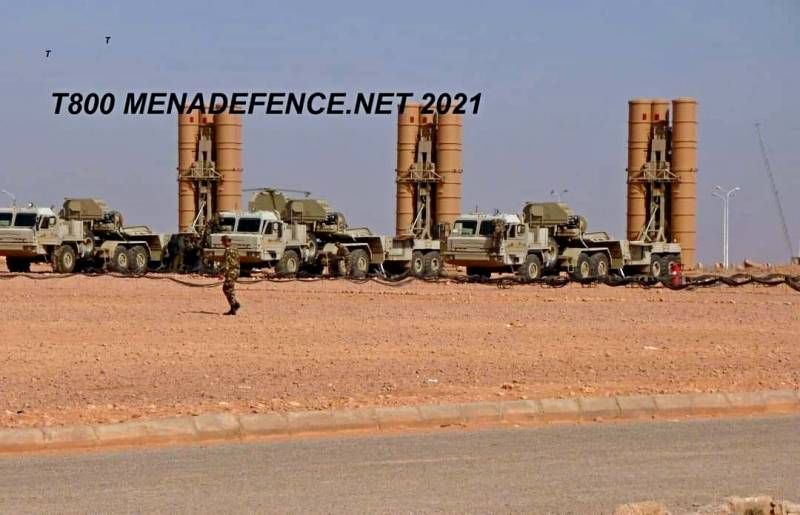 The first clear images of the S-400 anti-aircraft missile systems based on the BAZ-64022 tractor, supplied by Russia to Algeria, have been published on social networks. The author of the photo notes the intention of the Algerian authorities to acquire these air defense systems seven years ago. However, the agreement for the supply of the S-400 was signed only in 2016.
The details of the contract are not known, there is only data on the procurement of three or four complexes, which is confirmed by satellite photographs of the S-300PMU-2 and S-400 air defense systems.
The published photo shows the S-400 air defense system, and not the S-2003PMU-300 purchased in 2. The first one uses tractors manufactured by the Bryansk Automobile Plant as a chassis, the second is based on the Ukrainian KrAZ. Today, the S-300PMU-2 are protecting the country's airspace in the north, on the coast and near the borders with Morocco. The S-400 complexes are located in the center, in the western and southwestern parts of Algeria.
Meanwhile, the Sputnik agency writes about the real world expansion of the Russian S-400 air defense systems. So, after India, China and Turkey, the military of Belarus is preparing to use these complexes. Qatar, Morocco and Iraq are also in the process of making a decision to purchase the S-400. Analysts see the success of Russian air defense systems in their effectiveness, advanced military technical characteristics and the absence of close world analogues.