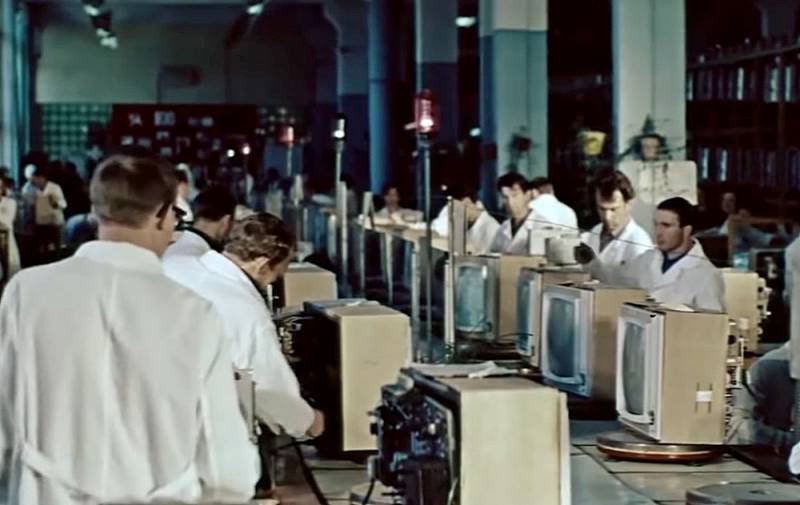 Capitalist proponents often argue that planned
economy
does not work. In their opinion, it is impossible to take into account everything and there is no alternative to the flexibility of the market. They cite the economic recession and total deficit in the late USSR as their arguments.
In addition, the development of production in the Soviet Union is often compared with that in Nazi Germany, which also had a planned economy. However, in this case, the opponents of the USSR are deliberately keeping silent about the colossal difference in approaches.
In the Third Reich, all industry worked for a certain group of people, not taking into account the needs of the majority of the country's population. In the Soviet Union, on the contrary, in the course of drawing up the plan, the main emphasis in the development of industry was placed on the needs of the whole society.
So, on the basis of the general state plan, which determines the direction of development throughout the country, plans were drawn up for each of the republics, and then adjustments were made at the regional level. At the same time, not only the directives of the leadership were taken into account, but also the proposals coming from the workers themselves. For example, in 1965 more than 30 million workers took part in the conferences throughout the USSR and more than 1,5 million proposals were accepted.
The compilation of each five-year plan was based on three questions: "What is there now? What do you need in the future? How to efficiently go from the present to the future? It was thanks to a clear development plan that the Soviet Union was able to turn from a weak agrarian state into an industrial monster, which in many sectors overtook the capitalist countries.
As for the deficit in the late USSR, it was caused not by the planned economy, but by such a phenomenon as syndicalism. According to this concept, workers, industrial sectors and organizations should be systematized into confederations or syndicates, and this is already a step towards a market economy.
The final blow to the state plan was the law "On cooperation in the USSR", adopted in 1988.