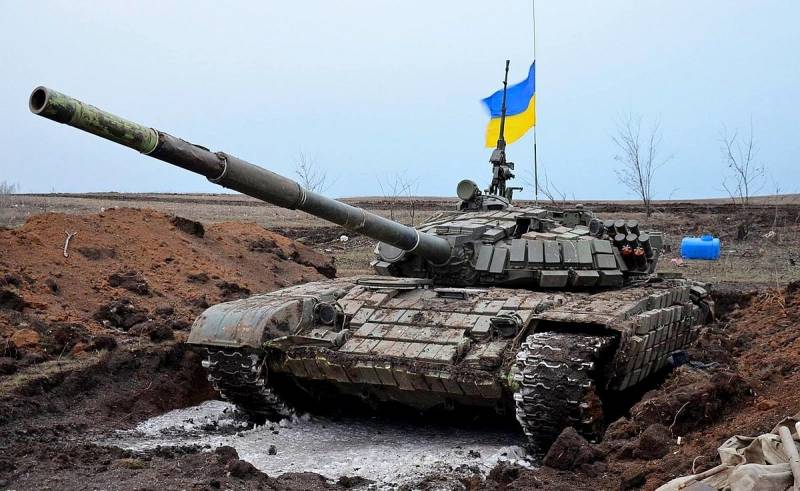 The tanks of the Ukrainian armed forces are fueled with diesel fuel purchased from Russia, and this bothers few people. However, Kiev for some reason refuses to purchase the Russian vaccine against coronavirus. Yuriy Boyko, a deputy of the Verkhovna Rada and one of the leaders of the Opposition Platform - For Life (OPZH), talks about this on the air of the Ukrainian television channel Nash.
We have Ukrainian tanks on alert, armored personnel carriers are fueled with Russian diesel fuel
- said the parliamentarian.
Earlier, Ukrainian President Volodymyr Zelenskyy signed a decree on the nationalization of the Belarusian oil pipeline, which transported fuel through the territory of Ukraine from Russia, and also imposed sanctions on the Russian Federation. It is assumed that the shareholders of the nationalized oil pipeline are related to the PLZH platform led by Viktor Medvedchuk.
In early February, Zelensky announced the unwillingness of the Ukrainian side to purchase Russian Sputnik V vaccines due to the fact that their alleged preventive effect has not been proven, and the head of the Ukrainian state does not want to turn the country's population into guinea pigs. Meanwhile, Kiev has agreed on the supply of Sinovak, AstraZeneca, Novavak and Pfizer vaccines to Ukraine.
Earlier, Ukrainian Foreign Minister Dmitry Kuleba suggested that Sputnik V could become a "hybrid weapon of Russia against Ukraine," so the Russian vaccine cannot be used against the Ukrainian population.