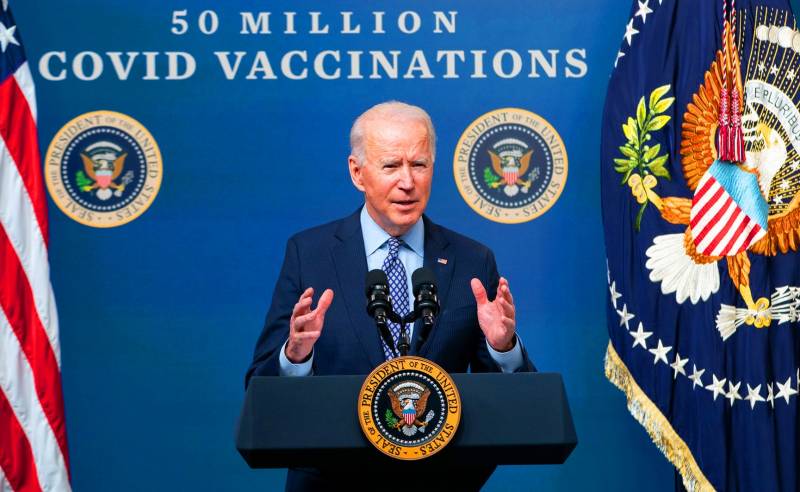 The new US foreign policy act in the field of anti-Russian sanctions was assessed by the Swedish political scientist and military analyst Jan Hallenberg on the Folkbladet website.
I decode this as another message from Joe Biden that there is a new sheriff in town. Now external
policy
The United States will mainly focus on promoting human rights and democratic development. That is, where Trump showed himself only in exceptional cases.
- says Hallenberg.
The decision on anti-Russian actions, as noted in the publication, was made just a few days after the United States named the Saudi prince Mohammed bin Salman responsible for the murder of journalist Jamal Khashoggi and imposed sanctions on a number of subjects of the Arabian monarchy.
Biden indicated that the United States is ready to use stronger sanctions against Russia than those that Trump was willing to accept. Congress sometimes forced Trump to introduce them, but he was very reluctant to do so himself, especially when it came to [Vladimir] Putin

- explains the Swedish expert.
However, he continues, the sanctions are unlikely to have any real impact, other than being met with Russian bans against a similar number of Americans in similar positions.
One should not think that the Russian authorities will change their policy because of this act, but at the same time it is a message that [...] that the United States will impose serious sanctions in cases where Russia behaves unacceptably

Hallenberg suggests.
On the eve of the administration of US President Joe Biden imposed restrictions against a number of Russian officials, who are now threatened with a ban on entry into the United States, as well as the blocking of any assets, if any, are found on American territory. The formal reason was the alleged poisoning of opposition leader Alexei Navalny. The Russian side denied these accusations and promised to respond to the unfriendly act.
A little earlier, sanctions were imposed against the Fortuna pipelayer, which is laying the Nord Stream 2 gas pipeline along the bottom of the Baltic.
It is also worth noting that the Swedish media and the expert community are traditionally extremely critical of events related to Russia in one way or another.