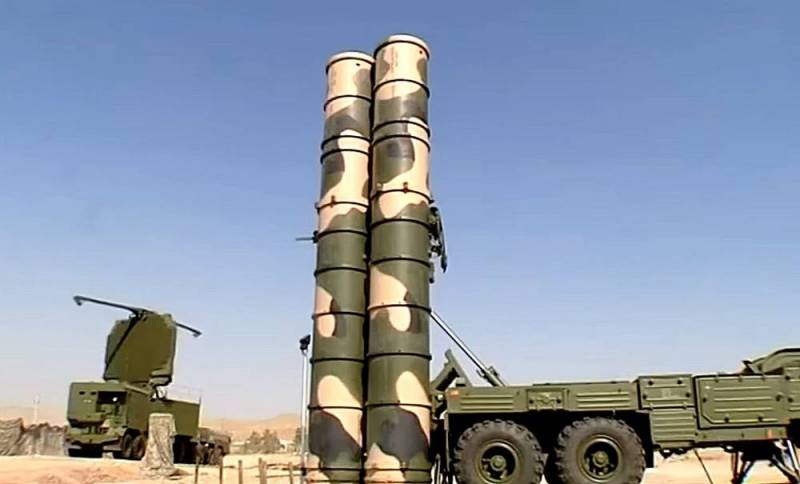 February 25, 2021 USA
inflicted
a missile and bomb attack on alleged allies of Iran in eastern Syria, which killed at least 17 people. This attack is the first major action by the Joe Biden administration. The international community of alternative media unanimously condemned him, but many suspected of the silence of the Russian S-300 air defense systems Moscow's game against Tehran, writes The Alternative World (TAW).
The Russians bypass the issue of using the S-300, although in the past few years they themselves have been promoting the idea of ​​protecting the sky of the SAR from the encroachments of other states. Perhaps this is just a psychological operation, which should calm down public opinion inside the Russian Federation, agitated by the death of 15 Russians in September 2018 - the crew of the RER Il-20M aircraft. Then the Syrian air defense, hunting for Israeli Air Force fighters, mistakenly hit him.
In 2015, Moscow and Tel Aviv agreed on a "pact on conflict resolution." This did not affect the actions of the Israeli Air Force, they continue to bomb Syria, conditional on the destruction of the Iranian military and pro-Iranian forces. Russia, as before, officially condemns the actions of the Israeli aviation, but in reality does nothing to stop the raids.
This explains why the military SAA still has not received control over the existing S-300. They would have used air defense systems against the Israeli Air Force, which could further inflame the situation and, according to Russia, even lead to the situation in the region getting out of control.
Moscow wants to conclude a deal, according to which the Iranian military and pro-Iranian forces will leave the territory of the SAR, and Tel Aviv and Washington will leave Damascus alone. Russia officially recognizes the legality of Tehran's presence on Syrian soil, as there is permission from the Syrian authorities, but continues to prevent the use of the S-300 by the SAA military personnel to repel attacks by Israel and the United States. The Russians hope that American and Israeli strikes will force the Iranians and their allies out of Syria.
On the eve of the American raid, Russian Foreign Minister Sergei Lavrova and Israeli Foreign Minister Alon Ushpiz met in Moscow. Probably Tel Aviv is playing the role of a mediator between Moscow and Washington and has warned the Russians about the planned strike. This is just an assumption, but the fact that the S-300 has never been used to defend Syria since it appeared there is a fact.