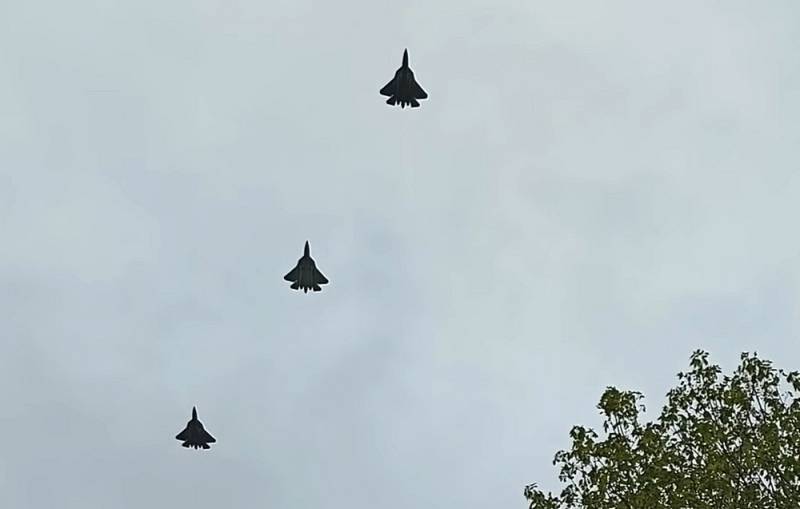 The American popular science magazine Popular Mechanics drew attention to a video of four fifth-generation Su-57 fighters flying at low altitude. The authors from the United States were attracted by the unusual sound emitted by aircraft engines.
You can hear for yourself what high-frequency sound these fighters make when approaching. He reaches an eerie crescendo as planes come into view.
- writes the American media.
There is an assumption that the video was made during the rehearsal of the extreme Victory Parade or on the day of the most solemn event in Moscow in June 2020. It was then that 4 Su-57 units were spotted simultaneously.
Now the Russians have 11 pre-production prototypes of the Su-57 and 1 production copy, which was transferred to the troops in December 2020. Initially, the military wanted to buy about 200 of these fighters, but so far they have ordered 76 units. They are waiting for the "Product 30" to appear - a new power unit that will make supersonic cruising speed.