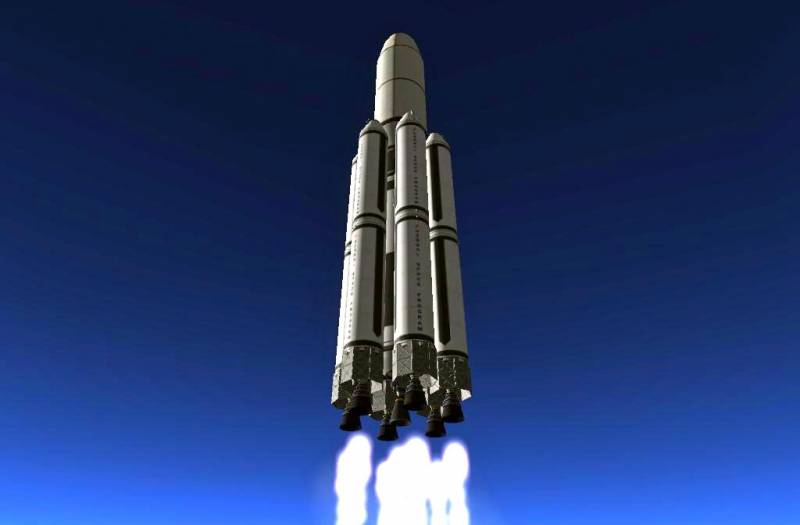 Russian engineers have defined a new look for the Yenisei super-heavy rocket. It is reported by
RIA News
with reference to a source in the rocket and space industry.
According to the interlocutor of the agency, the new carrier for flights to the moon will be built according to the package scheme. The first stage will consist of a central block and six side blocks located around it. All will be equipped with the RD-182 engine. The second stage will be equipped with RD-0169.
It is worth noting that the development of the RD-182 methane engine with a thrust of 250 tons was previously presented by the general director of NPO Energomash, Igor Arbuzov. The unit was intended for the Amur-LNG reusable rocket.
Now it became known that the RD-0169 engines with a thrust of 100 tons will be installed on the reusable medium-class carrier, and the more powerful RD-182 will go to Yenisei.
We will remind that earlier all work on the Russian super-heavy rocket was suspended, since in December last year Dmitry Rogozin announced the need to revise
technical
the appearance of the wearer. In this regard, the heavy "Angara" will be involved in the first lunar missions until 2032. By the way, according to the source, the initiative to switch Yenisei to methane fuel belongs to the head of Roscosmos personally.