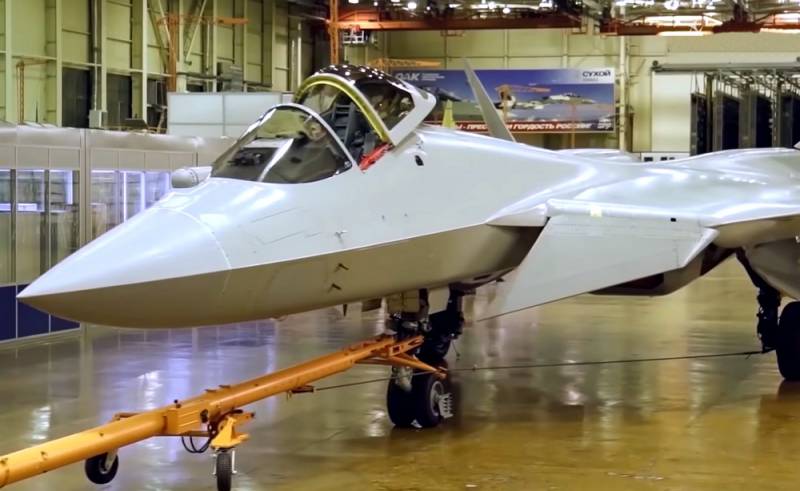 The Russians are working hard to upgrade their latest fifth-generation Su-57 fighter and transform it into an even more advanced sixth-generation combat aircraft. They are testing various weapons systems and on-board systems - from hypersonic ballistic missiles and laser weapons to artificial intelligence and remote piloting, writes the American edition of Military Watch.
More recently, there have been signs that Russia is developing directed energy weapons. In July 2020, the Russian media reported on the tests of the "EMP cannon" (electromagnetic pulse).
The main means of obtaining such impulses is the detonation of a nuclear weapon, although non-nuclear EMP weapons have been deployed in a number of countries using such
of technologies
like a microwave generator. Such installations, "microwave ovens", have a much shorter range than nuclear EMP, but can seriously affect electrical devices.
The development of an "energy cannon" will allow Russia to acquire potentially revolutionary weapons that can be used against a wide variety of targets. It will make the existing Su-57 and the future MiG-41 even more dangerous for the enemy.
A less powerful EMP cannon can be used as a good defense against UAVs and drones. Western countries are developing a new generation of weapons and are increasingly relying on unmanned vehicles ranging from surface combatants to reconnaissance aircraft. Depending on how cost-effectively Russia can create its directed energy weapons, it can be integrated into a wide range of platforms - from short-range air defense to old fourth-generation fighters, summed up the media from the United States.