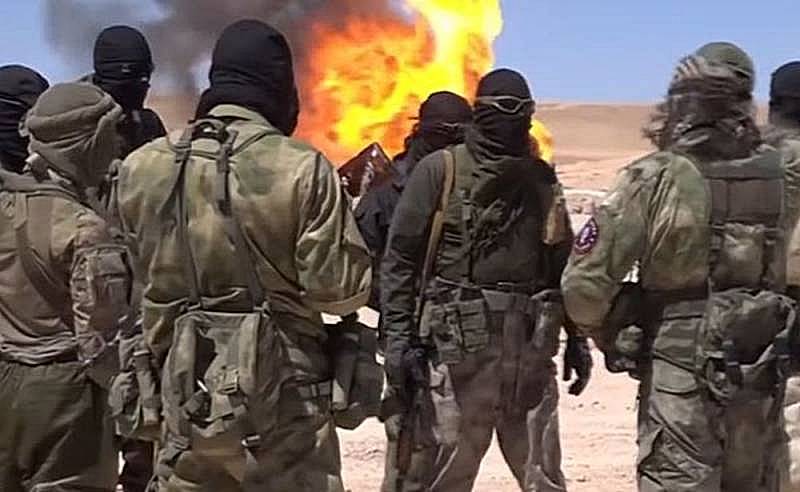 Last week, a group of journalists reporting on Operation Volcano of Fury by the Government of National Accord troops in Libya noted the movement of mercenaries of the Russian Wagner group supporting the LNA troops led by Khalifa Haftar in Western Sirte. Another convoy of Russian mercenaries headed west.
In January media
Reported
about a huge trench visible from satellites, which the "Wagnerians" are digging south of Sirte. The press service of the Volcano of Fury noted that the purpose of this earthen structure is to transfer oil from the south to the north of the region and its further transportation. All this suggests, according to TRT World, that Russia is planning to gain a foothold in Libya in the most serious way. But what could be her plans?
According to Libyan journalist Abdulkader Assad, Moscow is trying, with the help of the LNA and the Wagner group, to increase its opportunities to occupy key positions in the oil industry of Libya, as well as to implement plans for the country's reconstruction after the end of the military confrontation there. With the mediation of Khalifa Haftar, Russia has already been able to consolidate its influence in the "oil crescent" region, as well as in the important area of ​​Sirte Yufra and further eastward along the road to Ajabia.
The goal is to force the official Libyan authorities to recognize Moscow's interests in their country
- Assad believes, speaking of the persistent position of Russia, which is trying through Haftar to "stake out" a base for itself on Libyan territory, be it military or
economic
.