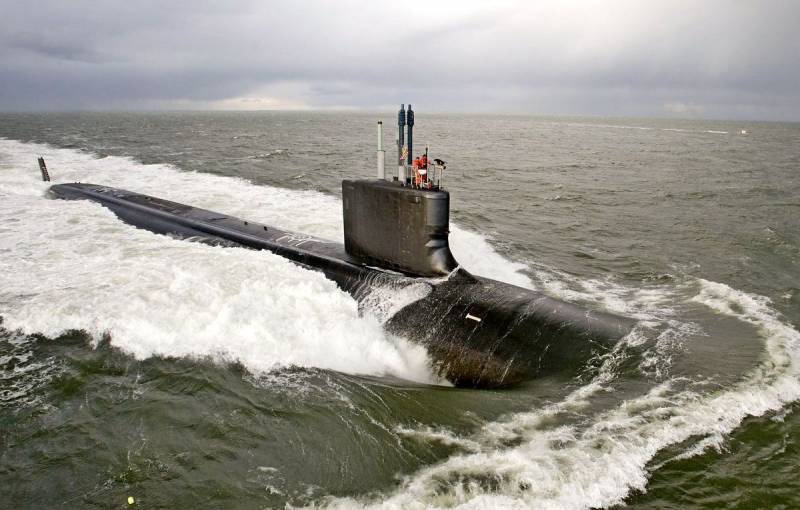 In April 2018, the USS John Warner, a USS John Warner-class nuclear submarine of the United States Navy, was ready to attack Russian ships if they responded to American strikes on Syrian territory. This was reported by the correspondents of Fox News on Friday, February 27.
According to the American television channel, the submarine was under water and was able to give a combat response to any attempts by the Russian Navy to strike at American ships based in that region. One of the US ships located there did not launch missiles at Syria and was there only as a decoy.
Three years ago, on April 14, 2018, USS John Warner launched six Tomahawk missiles into Syria to destroy chemical weapons production facilities. The combat operation was initiated personally by the then US President Donald Trump.
The USS John Warner nuclear submarine became the twelfth generation 4-generation multipurpose nuclear submarine of this class in service with the United States Navy. The crew of the submarine consists of 134 people, the length of the boat is 114,9 meters, the working depth of immersion is 300 meters. The submarine's ammunition load includes 12 Tomahawk cruise missiles, as well as 26 Mk 48 ADCAP torpedoes and Harpoon anti-ship missiles.