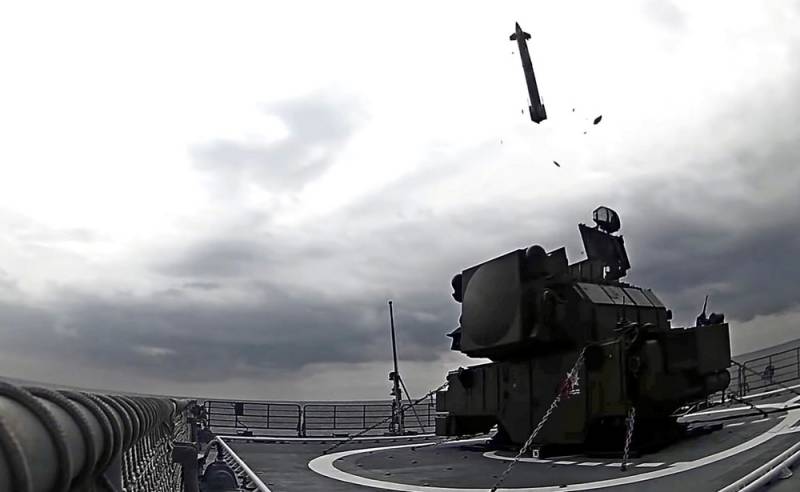 The next driving exercise for the Tor-M2 air defense missile system was held in the Moscow region the day before. In the future, the next modification of the unique Soviet design will receive an improved naval version and make an interspecific transition. But first things first.
Prior to the appearance of the Thor in 1983, the Pentagon and NATO aircraft were able to seize and maintain air superiority over the battlefield almost unhindered. Domestic air defense systems "Strela" with a range of up to 3 km simply did not "reach" the enemy aircraft, which launched gliding bombs and medium and short-range cruise missiles, without entering the zone of our army air defense.
The "Tor" mobile complex could already destroy air targets at a distance of 15 km. In response, NATO aircraft learned to "hide" in interference and attack at ultra-low altitudes.
However, our engineers did not sit idly by. The modification of the "Tor-M1" complex with the first shot could hit the F-15 fighter with a probability of 75%, and the Huey Cobra helicopter and the ALCM missile with a probability of 98% and 99%, respectively. From a stationary position, it took 7,5 seconds to open fire, and from a short stop on the march - up to 10 seconds.
Despite the more than serious characteristics of the first modification, "Tor-M2" has become even more deadly for enemy aircraft. Now he can fire at all on the march. In addition, the already high range indicators and the effectiveness of its destruction have improved. As a result of the Syrian conflict, this air defense system bypassed the Pantsir-S air defense missile system in terms of effectiveness, becoming the best anti-aircraft system used in the course of real hostilities.
Today NATO does not even have an analogue of our air defense system. However, work on the unique complex does not stop.
In particular, the modernization of the element base continues. In addition, a floating version of the land chassis and the Tor-M2KM sea complex is being developed, which should replace the Kinzhal air defense missile system. In all likelihood, its first carrier will be the cruiser Admiral Nakhimov, which is undergoing modernization.