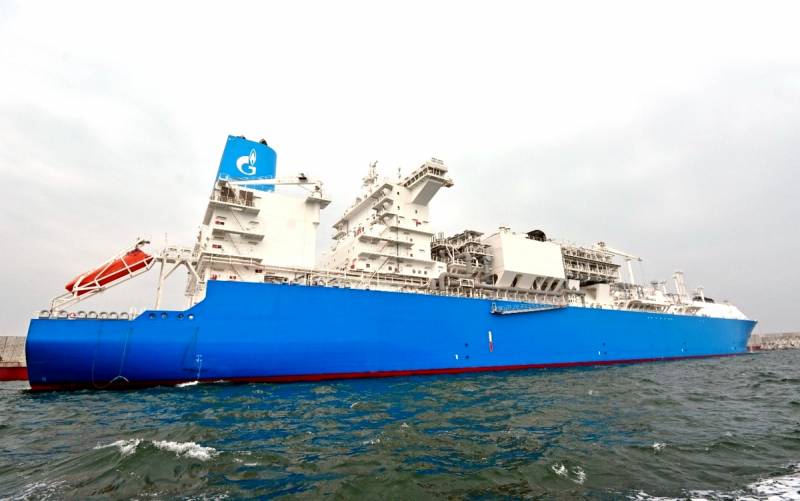 Russia seems to have prepared a response to the American "shale revolution". It consists of two main components - the production of natural gas in the Arctic by Novatek, as well as trade in hydrocarbons in a currency other than the US dollar.
According to OilPrice, an important response to American shale was the launch of the fourth line of the Yamal LNG project by the Russian gas company Novatek. The first shipments of the total gas volume of 900 thousand metric tons will be loaded onto tanker ships annually in the next six months. It is likely that this may happen before the end of this quarter. Thus, Yamal LNG will return to the Arctic gas project, which Vladimir Putin sees as the main element of Russia's response to the American "shale revolution".
In 2023, it is expected that the third project for the supply of liquefied gas to Novatek, the Obskiy LNG plant, will be put into operation with an expected volume of 5 million metric tons per year, produced using
Technology
arctic cascade.
Moscow attaches great importance to the production of liquefied fuel extracted from Arctic deposits for several reasons: the work of Russian concerns in the Arctic and the development of all the wealth of local resources; increasing the role of LNG in establishing Russia's status as an energy superpower; the central position of liquefied gas in meeting the needs of Asian customers (primarily China); the possibility of undermining US dollar-based dominance in global energy markets.
According to the general director of Navatek, Leonid Mikhelson, the possibility of settlements between the Russian Federation and the PRC for liquefied gas in yuan is currently being considered.
This issue (refusal to settle in dollars) is already being discussed by such large trading partners of Russia as India and China, and even Arab countries are beginning to think about it.
noted Mikhelson, speaking of the forced measure to replace the dollar in the event of an increase in the sanctions
policy
from the United States.