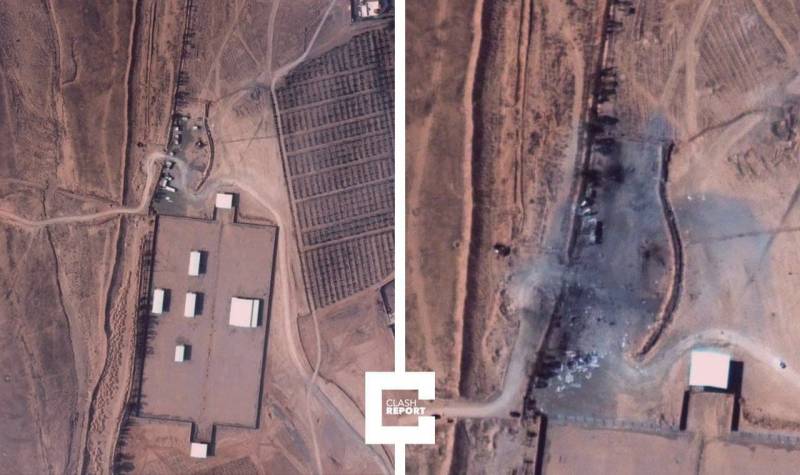 A photo with the consequences of the raid of the United States aircraft on the Syrian territory, where the detachments of the pro-Iranian armed formations were located, was published on social networks. The Pentagon reported that the US attacked militia positions in response to attacks on US forces in Iraq.
The photograph shows the destruction inflicted by US aircraft on Tehran-backed militant groups. The targets of the US attacks were located near the Syrian border town of Al-Bukamal, which occupies an important strategic position. Fighters of the Kataib Hezbollah and Kataib Sayyid al-Shuhada groups were attacked. According to SOHR, 17 militias who fought on the side of Bashar al-Assad were killed by US air strikes.
Later, Russian Foreign Minister Sergei Lavrov
said
that the US military authorities had warned the Russian side about air strikes only a few minutes before their start.
Earlier in February, pro-Iranian militias shelled the Erbil area in Iraqi Kurdistan, where a US military base is located. On February 16, White House spokeswoman Jen Psaki noted that the United States reserves the right to militarily respond to strikes in the vicinity of a US military base.