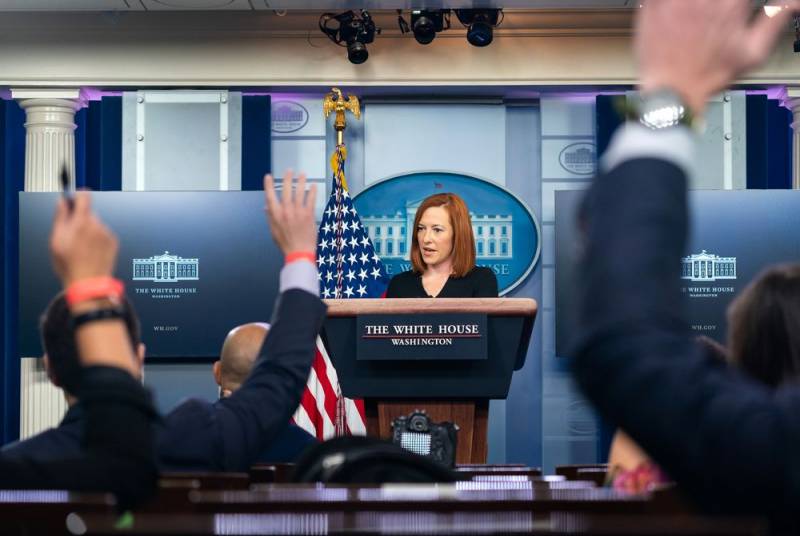 On February 28, 2021, 34th White House Press Secretary Jen Psaki defended the Joe Biden administration's decision not to impose direct sanctions on Saudi Arabia's Crown Prince Mohammed bin Salman for the brutal death of journalist Jamal Khashoggi. She told a CNN reporter that there are "better ways" to hold Riyadh accountable for killing Khashoggi.
We believe there are better ways to avoid this repetition. We must leave the opportunity to work with the Saudis in areas where there is mutual agreement and national interests of the United States. This is what diplomacy looks like
- Psaki told the reporter when asked why the White House punishes the people of the prince, and not himself.
This is what a complex global interaction looks like. We made no secret and made it clear that we were going to bring them to justice.
- added Psaki, who herself called the murder of Khashoggi in the fall of 2018 "a terrible crime."
On February 26, the White House officially released an intelligence report on the death of a Saudi journalist in Istanbul. It states that the prince actually ordered the assassination by personally endorsing the atrocity. After that, the head of the State Department, Anthony Blinken, announced visa restrictions that affected 76 Saudi Arabians involved in the persecution of social activists and journalists. However, the crown prince was not on the list, despite the fact that Biden, as a presidential candidate, promised to punish the top leaders of the kingdom.
Earlier CNN learned that the White House is not considering sanctions against the prince, because it is "too difficult" and could threaten the US military interests in this country and in the region. At the same time, Biden indicated that on March 1 it will be announced "what we are going to do with Saudi Arabia as a whole." He clarified that he was dealing with the king of Saudi Arabia, and not with the prince, and a change in the rules of Washington's behavior towards Riyadh is possible. Therefore, it is necessary to wait for the appearance of an "exhaustive package", summed up the American media.