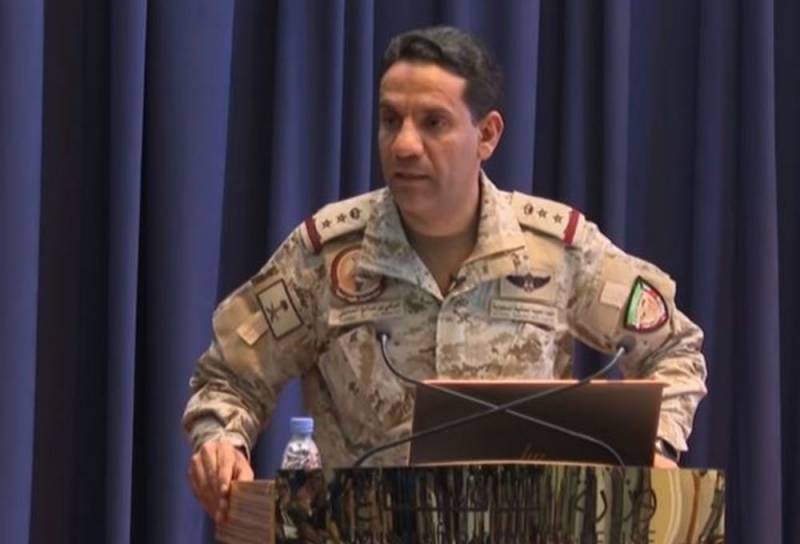 On the evening of February 27, 2021, Yemeni Houthis sent four kamikaze drones to cities in southern Saudi Arabia and attempted to launch a ballistic missile attack on the kingdom's capital, Riyadh. The Arab coalition has intercepted the deadly munition and destroyed all specified UAVs that tried to destroy civilian infrastructure, writes the Saudi Arab News newspaper.
An official spokesman, Colonel Turki al-Maliki, said the coalition is closely monitoring activity in the skies. He stressed that attempts by the Houthis from Yemen to attack civilians and civilian objects in Saudi Arabia are a war crime.
Turki al-Maliki added that the coalition is taking all necessary operational measures to protect civilians in accordance with international law. At the same time, the military did not disclose the data on how the UAV and missiles were intercepted.
It should be noted that the above-mentioned attack of the Houthis followed immediately after the repulsed previous one. On February 26, the Houthis sent a pair of kamikaze drones and a ballistic missile into Saudi Arabia, which were also destroyed by the coalition.
Secretary General of the Cooperation Council for the Arab States of the Gulf (GCC) Nayef bin Falah al-Hajraf condemned the attempts of the Houthis to attack Saudi Arabia. In his opinion, the regular attacks of the Houthis demonstrate their disregard for international law.
He called on the international community to take an "immediate and decisive stance to stop these recurring terrorist attacks" that threaten the security and stability of Saudi Arabia. The Secretary General said that the organization he leads is in solidarity with Riyadh and supports the efforts of the Saudi Arabian authorities to protect their citizens.