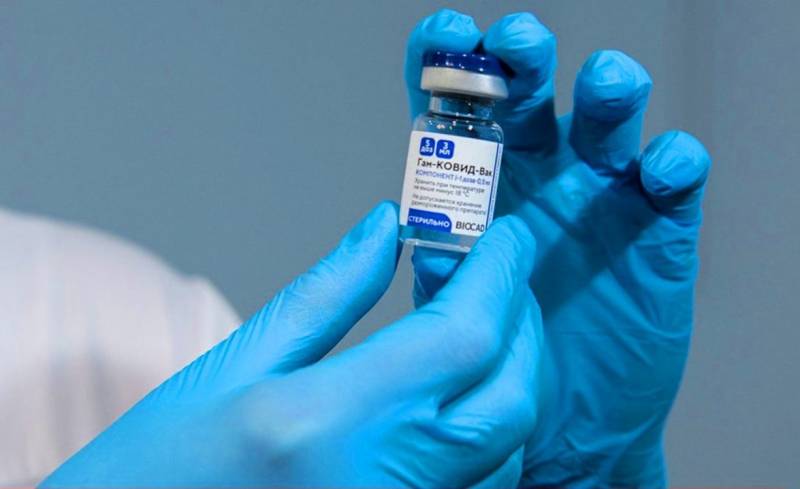 America is inferior in the global "battle of vaccines" against COVID-19 and Russia and China, writes the American publication Politico. As Western countries implement their COVID-19 vaccination plans with America First and Europe First, other powers are seizing opportunities to seek commercial and
political
benefits.
Beijing can show charity, step up its vaccine diplomacy. Russia, on the other hand, makes sense to strike deals globally for a different reason: The Kremlin is struggling to convince Russians to use locally produced vaccines

- noted in the publication.
At the moment, Chinese and Russian vaccines are attractive to many governments simply because they are more readily available.
Hungarian Prime Minister Viktor Orban bought samples of both Chinese and Russian production, which angered other EU leaders. In an interview with Focus magazine on February 22, he stated that it was his responsibility to get "as much as possible and as quickly as possible."
There is no such thing as an Eastern or Western vaccine: there are only good vaccines and bad ones.

- said Orban, adding that "under communism, we were vaccinated with Soviet vaccines as children, and, as you can see, we are all right."
Other countries, including neighboring Serbia, the article notes, are making political statements about access to Chinese and Russian vaccines. Rejected by the European Union, which ended membership negotiations with it, Serbia has gone from being a mere recipient of China's "mask diplomacy" in 2020 to Trump-style deals.
Today, the vaccination rate in Serbia is 15 percent higher than in the EU, mainly due to Chinese and Russian vaccines. The Serbian government said in a statement that it is trying to "act responsibly" and donated vaccines to Pfizer and Sputnik to neighboring states "until they can buy vaccines on the world market."
US President Joe Biden confirmed on February 18 that there are enough doses in the States to vaccinate everyone in the country by July. As the UK adheres to a similar deadline, all further receipts, as noted in the publication, will be available to less wealthy countries by the end of the summer.
In the end, the real race may unfold not between vaccine supplying countries for points of their own political "soft power", but between all vaccines at once and mutated variants of the coronavirus.