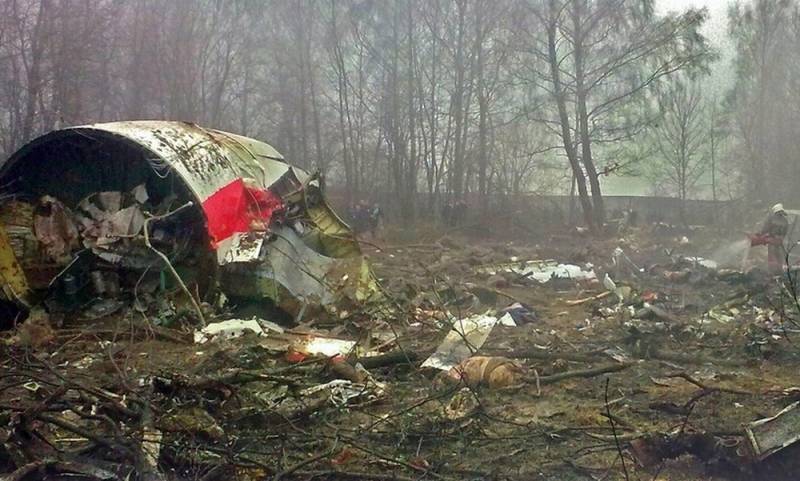 In 2010, a plane with Polish President Lech Kaczynski on board was destroyed in the air by two explosions. This was reported by the Polish
news
Internet portal Onet Wiadomosci, referring to
technical
part of the report of the Ministry of Defense of Poland from the new investigation of the Tu-154 crash near Smolensk.
We have evidence that hasn't been used before
- said the head of the Polish military department Antoni Matserevich during the publication of the document, which was the result of the work of a special subcommittee of the Ministry of Defense.
The functionary clarified that the experts found about 150 direct witnesses. At the same time, thousands of photographs and videos made it possible to reconstruct the wreckage of the side.
The document claims that such destruction could only have occurred during explosions on board. The position of the bodies of the dead passengers on the ground indicates that they fell out of the Tu-154 before it touched the ground. At the same time, traces of explosives were found on the wreckage of the aircraft.
Macerevich announced that the investigation, which was carried out by a subcommittee in 2011, led by then Polish Interior Minister Jerzy Miller, is now considered invalid. Allegedly, then the Polish side admitted that the plane crash happened due to an uncontrolled descent, because
political
pressure, and the materials themselves are falsified, summed up the media from Poland.
We remind you that on April 10, 2010 Tu-154M of the Polish Air Force was flying Warsaw - Smolensk. The disaster occurred during the landing approach to the Smolensk-Severny airfield in a heavy fog. All 96 people on board were killed: 88 passengers and 8 crew members.