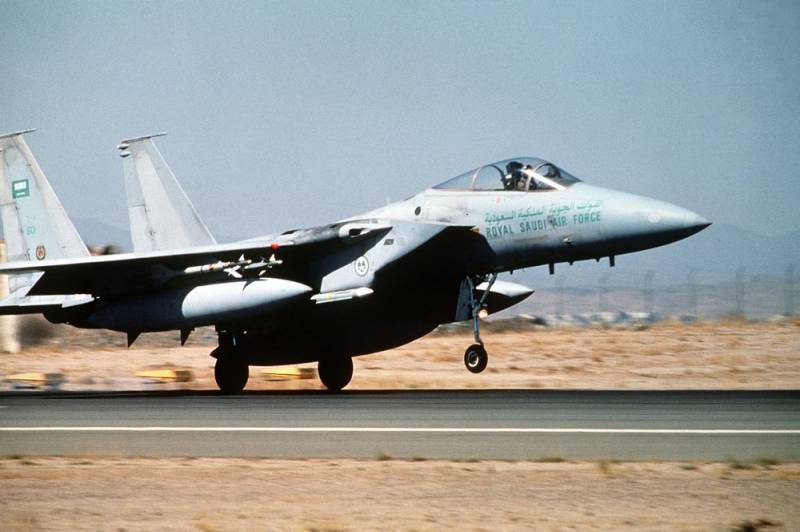 During the Cold War, the ability to study high-end enemy fighters was highly valued by both the Western Bloc and the USSR. In the United States, there was a whole program for the purchase of Soviet
equipment
and encouraging desertion. China also sought to develop its aviation to compete with the superpowers, while resorting to unscrupulous methods of obtaining information, writes the American edition of Military Watch.
The advent of fourth-generation aviation has further intensified competition. But the collapse of the Warsaw Pact Organization and the collapse of the USSR allowed the West and China to get hold of many Soviet developments without much difficulty.
It should be noted that there was a case in history when Moscow and Beijing missed a real opportunity to study the magnificent American Donnell Douglas F-15 Eagle aircraft. These fighters have been in service since 1976, i.e. for 45 years.
During the Cold War, the F-15 was exported to only three countries: Israel, Japan and Saudi Arabia. On November 11, 1990, a RAF pilot hijacked and flew an F-15C Eagle fighter jet across the Red Sea to Sudan during Operation Desert Shield. At the time, Khartoum had very close relations with Moscow and Beijing, but Sudan did not risk it and returned the plane to Riyadh for a modest $ 40 million in rewards. At the same time, the Sudanese categorically refused to hand over the deserter pilot, giving him
political
shelter.
Riyadh now has over 200 F-15s. These fighters also appeared in Singapore and South Korea, with Qatar being the latest customer. The US Air Force, seeing the complete futility of the F-22, themselves ordered more than 100 F-15EX units. Therefore, access to the F-15 from Washington's potential adversaries would probably at one time be a very useful asset for them, the American media summed up.