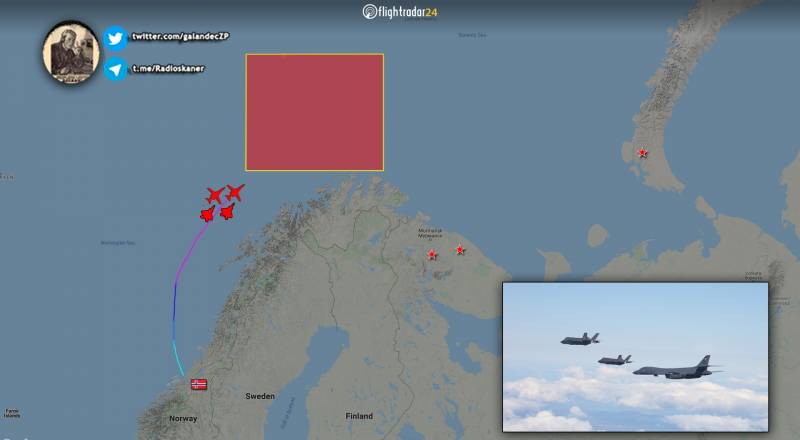 On the evening of February 26, 2021, two US Air Force B-1B Lancers strategic bombers staged the first provocation against Russia from Norway. The Pentagon confirmed that their missile carriers carried out the first joint training mission of "tactical integration" with the Norwegian Air Force and Navy in the Barents and Norwegian Seas.
The US Department of Defense stressed that Washington's cooperation with allies in the Arctic should strengthen regional security and help deter strategic competitors "from the desire to unilaterally change the existing rules-based order."
What specific ships or vessels of the Norwegian Navy participated in the event is still unknown, but the Kingdom's Air Force was represented by a pair of American-made F-35A stealth fighters.
Before that, three "strategists" B-1B, together with the army and the Swedish Air Force, worked out elements of bombing in Swedish airspace.
In total, on February 22, four B-1Bs from the 7th Bomber Wing, located at the Dyess base, Texas (USA), arrived at the Ørland airfield in Norway. This is the first time such a redeployment to Scandinavia is taking place. She points out that the preparation of American pilots for action in a possible European theater of operations has begun.
Time will tell whether Finland and the Baltic countries will join such trainings.