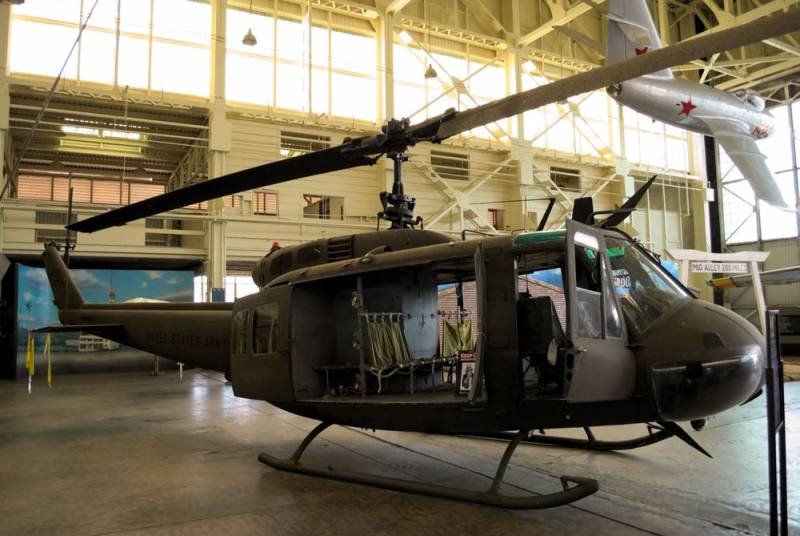 The militarization of Ukraine continues. To the 30th anniversary of the country's independence, i.e. no later than August 2021, the Odessa Aviation Plant is to assemble the first copy of the American multipurpose combat helicopter Bell UH-1 Iroquois (Iroquois) during the Vietnam War, Ukrainian media write.
Licensed assembly should be established in the near future in one of the workshops of the said state enterprise. This was announced by the head of the state concern Ukroboronprom, Yuri Gusev, who was appointed to this position in December 2020 by decree of President Volodymyr Zelensky.
The organization of the production of helicopters is now at the final stage. The project is funded by investment funds
- noted the functionary.
Gusev added that the OAZ should provide
technique
and weapons of the Ministry of Defense of Ukraine. To increase the supply of products to the OAZ, they plan to organize a special school for aircraft designers.
Note that OAZ is one of the oldest airlines. It was founded during the Russian Empire in 1911 on the basis of the repair shop of the Odessa Aero Club. Currently, OAZ carries out repairs of engines and units of the Su-27, MiG-29 and products of the An family.
OAZ is the only Ukrainian enterprise capable of overhauling the airframe and MiG-21 and L-39 engines. In addition, light aircraft Anatra 2 and Y1 Dolphin were created there.
According to the planned reform of the military-industrial complex, they want to organize an aircraft repair holding in Ukraine, which will include seven companies.