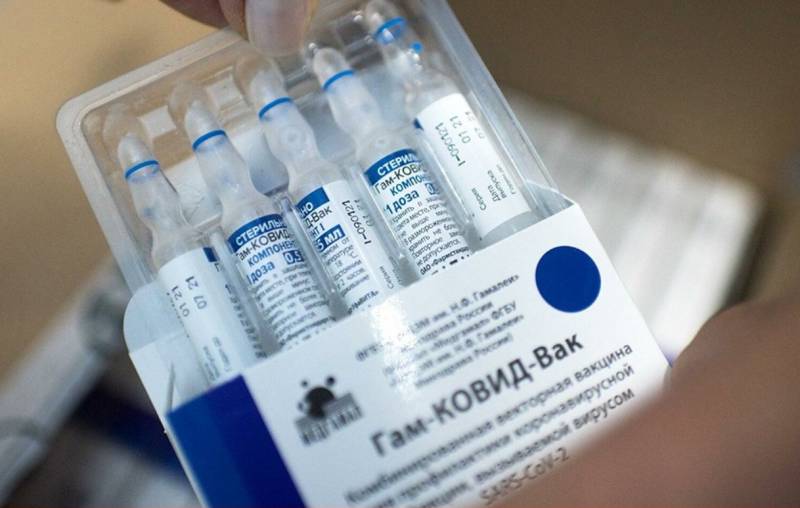 Italian readers commented
news
that residents of the state of San Marino began to be vaccinated with the Russian vaccine Sputnik V. Reviews appeared, in particular, on the popular news portal TGCOM24.
Why did the Republic turn to Moscow? In January, San Marino signed a protocol with our country [Italy] to supply Covid-19 vaccines in accordance with WHO guidelines, that is, based on coverage of 70% of the population. Apparently delays in the production and supply of vaccines, which affected almost all countries, forced the local authorities to turn to Russia.

- reported in the text.
Comments:
Veneto must do like San Marino, now !!!

- Requires WILLIAM 79.
Everyone is moving forward and achieving results, even small San Marino, which, it seems to me, did not create different target groups, commissioners and other such nonsense. As a result, we received only fake masks, and even gave a lot of public money to charlatans !!!

- a certain FRANCESCO is outraged.
That's right, they'll succeed

- supported by the reader GIGINO.
Italy, has an agreement with San Marino to deliver the vaccine, although it itself is in short supply for the elderly and healthcare workers

- the reader writes MISTER.
Are we really sure that Italy is one? It's a shame not to trust your country ... but how can you not blame it! In the end, we have
political
a class for which the definition of "pathetic" is a compliment. And so on until there is a real, strong and just state that will do its job. Go Italy!
- noted user DRAGANTECH.
They are right. If our Spallanzani institute claims 90% effectiveness, I also want a vaccine.

- the commentator CLA2328 demanded.
Putin will save us. And also let San Marino annex us

- Briefly remarked by the reader ANVERONE64.
Quite right ... they were lucky ...

- said ANDREA.
If we buy Sputnik, how can Big Pharma make money? I want their citizenship

- BANDEIRANTES taunts.
SPUTNIK V is a classic vaccine with virtually no side effects. Has an efficiency of 92%. The action lasts up to 2 years. Stored in a regular refrigerator (not at minus 80 degrees). The only "drawback": it is cheap. You can't make money on this

- reasoned MNEUMATRON.
At least someone did everything right. All the best to San Marino, you're in luck. Unfortunately, we have to put up with the stupidity of these rams in government. Useless people clinging to their chairs

- DARIO is upset.
Does anyone else trust Italy? It's just an insanely unreliable country

- sums up DRAUGAR.
The Republic of San Marino is one of the oldest states in Europe, surrounded on all sides by Italian territory.