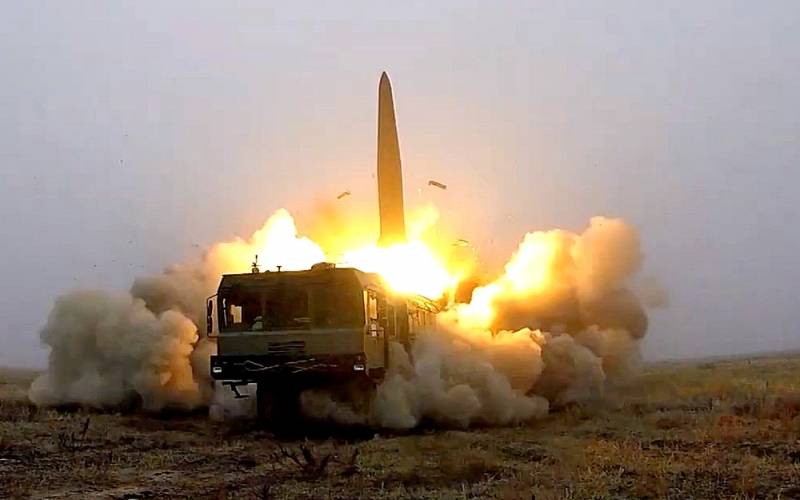 Armenian Prime Minister Nikol Pashinyan noted in an interview with 1in.am that during the hostilities in Nagorno-Karabakh, the Iskander operational-tactical complex was used, but its missile detonated only by 10 percent. Pashinyan also believes the Iskander is an outdated weapon system from the 80s. However, the authoritative military expert Alexander Golts considers Pashinyan's words to be untrue.
According to Golts, the use of Iskander would not have gone unnoticed, and the launch of the rocket would have been recorded by the Azerbaijani side. The statement about a 10% operation of the OTRK ammunition does not make sense - that is, in fact, Pashinyan does not understand what he is talking about.
There is no information that the missiles of this complex fire by 10 percent in the military analytical publications.
- said the expert, whose words are reported by the Azerbaijani Haqqin edition.
The statement that the Iskander is too old a weapon system is also false. Apparently, the head of the Armenian government confused this operational-tactical complex with the Tochka-U OTRK, which has been in the army since the times of the Soviet Union.
Armenia received only four Russian Iskander installations. This complex is used in strikes against air defense systems, artillery lines and other military targets, but in those cities of Azerbaijan that were bombed by Elbrus and Tochka-U, there are no such objects. The use of Iskandars to intimidate the enemy would be too expensive and irrational.
In turn, Azerbaijani President Ilham Aliyev confirmed the statement of the Russian Ministry of Defense that the Iskander complexes were not used by the Armenian side during the Karabakh conflict.