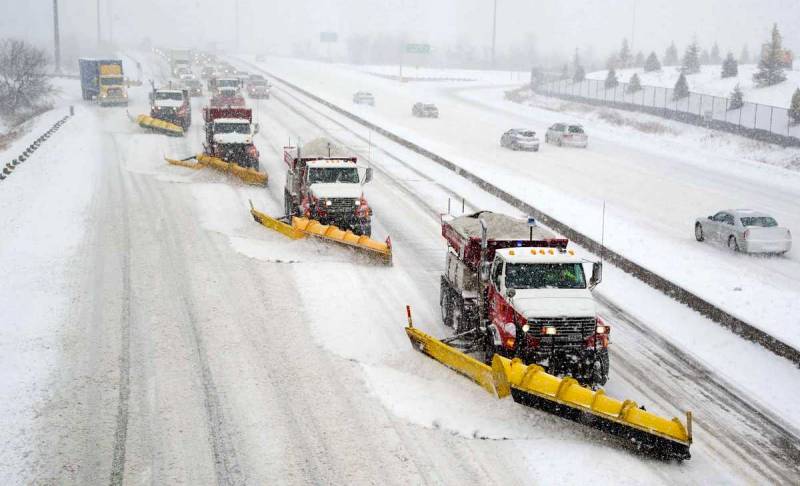 The coming to power in the United States of the Democratic Party with its Green New Deal and the plans of the European Union to completely decarbonize its
economics
by 2050, the future of traditional energy was called into question. However, the cold winter of 2020-2021 made us look at this problem in a new way.
First of all, it is necessary to decide what belongs to the renewable, or "green" energy, which is considered to be the "killer" of the traditional one based on burning fossil fuels. This is, first of all, the energy of sunlight, wind, water flows, waves, ebbs and flows, as well as biofuels obtained from the processing of biological waste. Just three years ago, more than a quarter of all global energy consumption came from renewable fuels. And this, without any irony, can only be welcomed, since the dependence on fossil fuels is significantly reduced, the reserves of which are limited and sooner or later will be completely depleted. Among the world leaders in the field of "green" energy, one can single out the countries of the European Union, first of all, Germany, China, the USA and other leading powers.
All this gave reason to believe that by 2050 the European Union will be able to reduce to zero harmful emissions into the atmosphere generated by the combustion of hydrocarbon fuels. Following him, the United States and China announced similar plans. The air clearly smelled "hot" for countries whose revenues largely depend on the extraction and export of oil, gas and coal. Among them were Saudi Arabia, Nigeria, Angola, Libya, Azerbaijan and Russia, as well as a number of other oil-producing states. However, nature has made its own significant adjustments to these ambitious plans.
Abnormal cold weather that came from the Arctic plunged the southern states of the United States into a state of energy collapse. Numerous windmills froze and stopped generating energy, solar panels were covered with snow. The same fate befell the leading power of the EU, Germany, where almost 30 thousand wind generators stopped at once. Alternative "green" energy suddenly stopped working. If the FRG did not have access to gas and coal generation, the Germans would start to freeze in their homes, like the Americans across the ocean in Texas.
And what conclusions can be drawn from what happened? And they are extremely simple: alternative energy is good and correct, but in no case should it completely replace traditional energy. So that the energy system of a country or a union of states does not collapse overnight, balancing capacities are needed. And this requires more traditional generation, for example, nuclear, gas or coal.
As far as coal-fired generation is concerned, yes, it causes significant damage to the environment and should be phased out. The cheapest in terms of cost energy then remains nuclear. Today
Technology
peaceful nuclear energy allow the construction and operation of safe power plants. It is quite possible that Germany, frightened by the accident at the Japanese "Fukushima", nevertheless made a big mistake, abandoning its nuclear power plants. On the other hand, other countries are showing increased interest in them: for example, Poland, the Czech Republic plans to build a new power unit, Turkey is currently building with the help of Rosatom, and Belarus has already launched a new nuclear power plant. However, all this is quite expensive and takes a long time to build.
Then "blue fuel" remains as a relatively inexpensive and most environmentally friendly fossil raw material. The most developed gas transportation infrastructure has been created in Europe to date. These include numerous trunk pipelines and LNG receiving terminals on the coast. It is unlikely that the abnormal winter of 2020-2021 will force Brussels to completely abandon its plans to "decarbonize" the economy, but it will clearly make significant adjustments to them. The cornerstone will now be placed on the creation of technologies for long-term storage of generated "green" energy. There are already some developments in this area, but the problem is to make such stations massive and commercially viable. The task is difficult, for many years to come.
For the transitional period, which may take 20-30 years, natural gas pumped through pipes and shipped in liquefied form by tankers will undoubtedly take the role of a "buffer". And here Russia still feels quite comfortable, as it will retain a significant share of the European energy market. In the countries of Southeast Asia, everything is still much more modest, here the first violin is played by liquefied natural gas supplied by tankers. But Gazprom has already built the Power of Siberia trunk pipeline to China, and also intends, competing with Novatek, to take away the share of the Asian LNG market from the United States, Australia and Qatar. And Russian companies have good chances for this.
In general, it is still too early to bury traditional energy. In no case should this be considered as a "run over" to "green", the only question is their reasonable combination and balance.