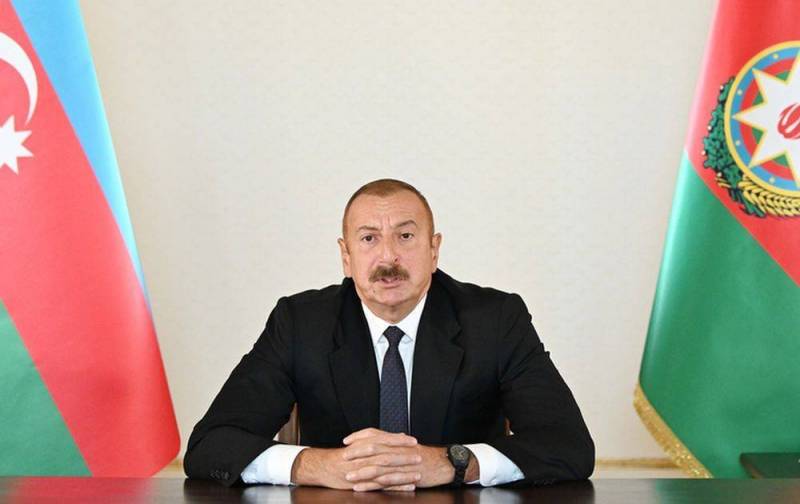 On Friday, February 26, Azerbaijani President Ilham Aliyev, during a press conference for foreign media, commented on the attempted military coup in the Armenian capital.
These events show that today Armenia is in such a difficult situation that the processes taking place there undermine the Armenian statehood.
- noted Aliyev, accusing the current leaders of the state for what is happening in Yerevan.
The head of Azerbaijan also believes that the government of Nikol Pashinyan is leading the country "into devastation and abyss", and hopes for the successful implementation of the Karabakh agreements of November 9 last year, signed by Ilham Aliyev, Vladimir Putin and Nikol Pashinyan.
On Thursday, February 25, the Armenian General Staff demanded the resignation of the country's head of government after Pashinyan fired the first deputy chief of the General Staff, Lieutenant General Tiran Khachatrian. Nikol Pashinyan responded by announcing an attempted coup d'etat and called on the country's residents to gather in the main square of the capital to fight for the ideals of the "velvet revolution". The head of the government also made public information about his dismissal of the head of the General Staff Onik Gasparyan. However, this decree has not yet been signed by President Armen Sarkissian.
Meanwhile, according to the Telegram channel Mediaport, Onik Gasparyan rejected Pashinyan's demand for resignation. High-ranking Armenian generals reported that in case of continuing pressure on Gasparyan, the situation may become much more complicated.
Nikol Pashinyan, during a rally in Yerevan, spoke about a telephone conversation with Sargsyan and about his demand for Gasparyan's dismissal.
Let Onik Gasparyan sign the statement and leave, and there is no need to subject the people to constant shocks ... I will not allow the army to be brought against the people
- stressed the Armenian Prime Minister.