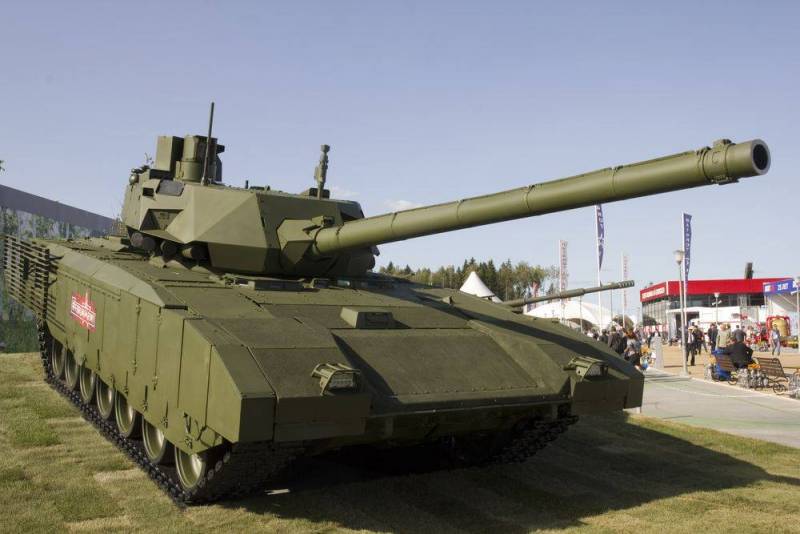 The Russian Ministry of Defense is developing a program to use the T-14 "Armata" as headquarters to control other tanks in battle. They plan to equip battalions and regiments with "Armatami" and send these combat vehicles to already formed units.
Thanks to the unique ACS (automated control system), commanders with the help of "Armata" will be able to control other combat vehicles in real time.
The battalion or company commander on the screen inside the T-14 will be able not only to monitor the enemy's positions, but also to know the location of the enemy military
equipment
, as well as to be aware of the actions it is performing and the ammunition remaining in these tanks. To cause a strike from artillery systems, the commander will only need to use a key combination on the computer.
According to Viktor Murakhovsky, editor-in-chief of the Arsenal of the Fatherland magazine, more than a hundred tactical groups have been created in the Russian troops, staffed by contract servicemen and ready for combat use. For them, the T-14 "Armata" in a new role would be very useful, since the tank is already built into the tactical level control complex and is equipped with equipment for closed information transmission.
The potential was originally laid in "Armata", which allows the machine to perform the functions of a command tank
- said military analyst Alexei Khlopotov in an interview with the publication
"News"
.