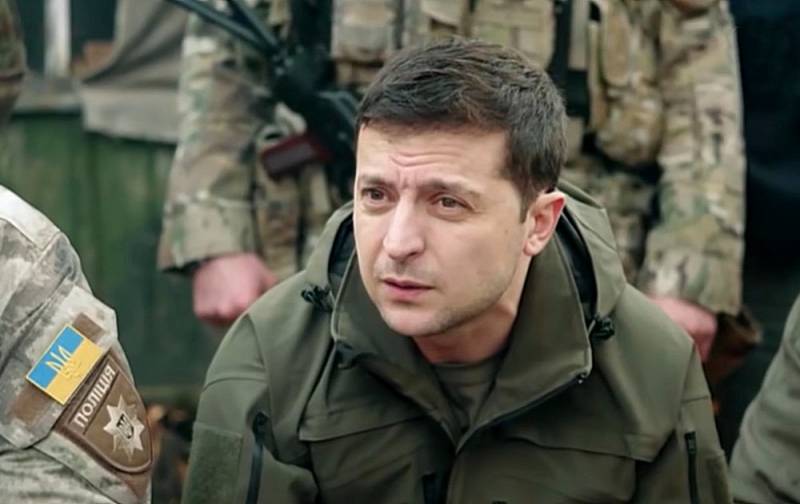 For about ten days, a clear aggravation of the situation has been taking place on the contact line in Donbas, and the intensity of the shooting by the Armed Forces of Ukraine has noticeably increased. Spring and summer are approaching - the perfect time for military operations, in connection with which Ukrainian President Volodymyr Zelenskiy will have to make a difficult choice.
According to Andrey Medvedev, a journalist and deputy of the Moscow City Duma, Ukrainian servicemen are aware of the low chances of successful hostilities in Donbas. However, there is still
political
a factor according to which the president can order an offensive.
Medvedev believes that Zelensky is a weapon in the hands of external and internal forces. And since
economic
the standard of living of the inhabitants of Ukraine leaves much to be desired, and the nationalist sentiments and the charm of Baku's victories in Nagorno-Karabakh are stronger than ever, Volodymyr Zelensky may decide on a military adventure in the east of the country. This is fraught with possible negative consequences, but the head of state cannot act otherwise.
If Zelensky does not dare to attack Donbass, then his entourage will not forgive him ... They will write their own as traitors
- Medvedev notes the difficult choice facing the Ukrainian president.
Zelensky from the very beginning raised the degree of rhetoric and made radical decisions, which include, in particular, the law on the Russian language. Coupled with his decisions to close the "pro-Russian" TV channels, frequent visits to the war zone and attempts to abandon the Minsk agreements, the head of the Ukrainian state has no choice but to invade the territory of the LPR.
Moreover, according to the expert, Western "puppeteers" of Ukraine are satisfied with all the options for the development of the situation. If the Ukrainian troops succeed, they will talk about a "small victorious war", otherwise they will again talk about "Russian aggression".