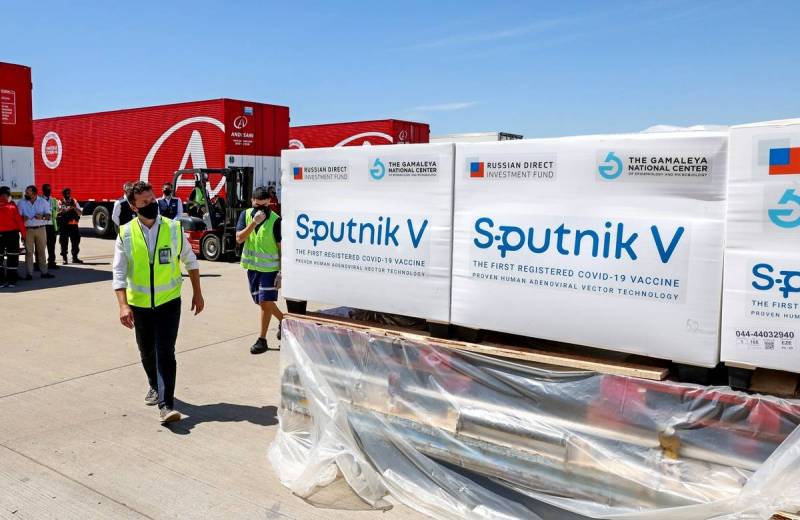 The "vaccine race" against coronavirus is growing in the world, and Russia occupies one of the leading positions in this confrontation. So, the Russian remedy for Covid-19 is already being used in three dozen countries. By expanding the area of ​​action of its vaccine, Moscow is actually driving a wedge between the EU countries and turning Sputnik V into a "second oil".
Sputnik V is 91,6 percent reliable, nearly as much as BionTech / Pfizer and Moderna vaccines, according to the British scientific journal The Lancet, published in early February. Hungary is still the only country in the European Union where the Russian vaccine is registered, but interest in it is growing in other countries of the region - in Croatia, the Czech Republic and Slovakia. The fact that "Sputnik V" is becoming more and more popular in Europe, some experts (in particular, the deputy of the German parliament Renata Alt) call "a shame of European solidarity."
Vaccines are a tool in the struggle for power and influence around the world
- noted the authorized representative of the European Union for external
policy
Josep Borrell, quoted by the Süddeutsche Zeitung.
However, European Commission President Ursula von der Leyen notes the low level of vaccination of the Russian population (about 2,2 percent), while the Kremlin is actively promoting Sputnik V to the international level. Many believe that this is due to the large area of ​​Russia and the inaccessibility of some regions, as well as the low readiness of people to use the vaccine.
New research is needed to register Sputnik V with the EMA (European Medicines Agency), and one article in The Lancet is not enough. Russia's desire for widespread export of vaccines is largely due to the country's prestige. For Moscow, it is beginning to turn into something similar to oil - its exports are becoming important for the country, but not economically, but ideologically.