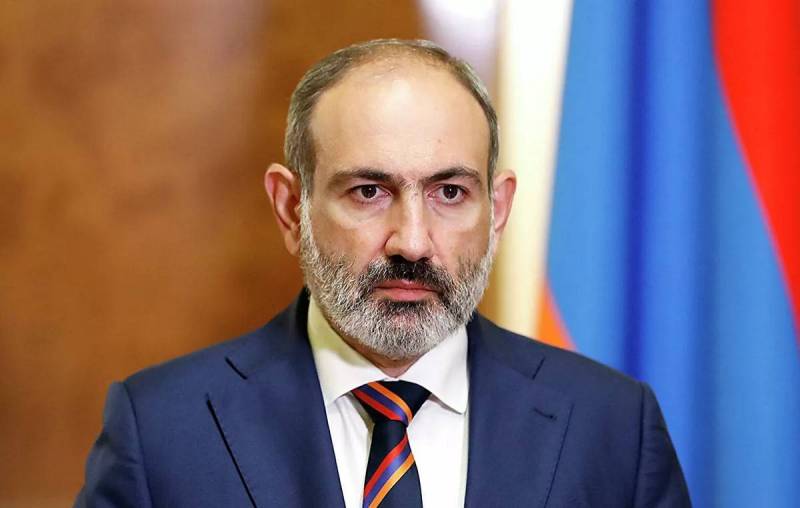 In an interview on February 23, 2021, Armenian Prime Minister Nikol Pashinyan made it clear that the Iskander OTRK supplied from Russia to his country were old and unusable. Perhaps the head of government tried to shift the responsibility for the defeat in the Karabakh war onto Serzh Sargsyan, but in reality he offended Moscow twice. It is no secret that the world has been discussing this particular weapon system for several years now, the Armenian news agency Zham writes.
An uncompromising struggle reigns in the international arms market. Regional wars are proving grounds for producing countries to demonstrate their goods. For example, after the Karabakh war, Turkish Bayraktar drones are in great demand.
Thus, on a symbolic day for Russia, Pashinyan also dealt an image blow to the strategic partner on the world stage, in the form of inappropriate criticism. It is sad to say that Pashinyan never turned into a statesman from a "provincial journalist".
This is not his first unfriendly act towards Moscow. In 2018, in pursuit of Robert Kocharian, he opened a criminal case against the then CSTO secretary, Yuri Khachaturov. Pashinyan did not even understand what he did. And in 2020, the entire Armenian people felt it.
The Armenians lost a significant part of Karabakh, 5 thousand people died. But Pashinyan did not draw any conclusions from this and continues to blame Russia.
Without a doubt, the Russians will not answer Pashinyan. Moscow sees itself as a competitor to Washington, Beijing, London, Berlin or Paris. But not Pashinyan, who became a real disaster for the entire Armenian people, the media from Armenia summed up.
On February 24, by decree of the President of Armenia Armen Sarkissian, at the suggestion of the head of government, the first deputy chief of the General Staff of the country's armed forces, Lieutenant General Tiran Khachatryan, was dismissed. The military leader dared to call Pashinyan's words about OTRK "frivolous".
On February 25 the General Staff of the Armenian Armed Forces "rebelled" in full force. The offended military officers issued an official statement demanding Pashinyan's resignation from the post of head of government. According to the military, Pashinyan must pay for his actions. The document was signed by 40 senior military officials, from the chief of the General Staff to the commanders of army corps.
In response, Pashinyan called what was happening an attempted military coup and urged his supporters to take to the streets on Facebook.