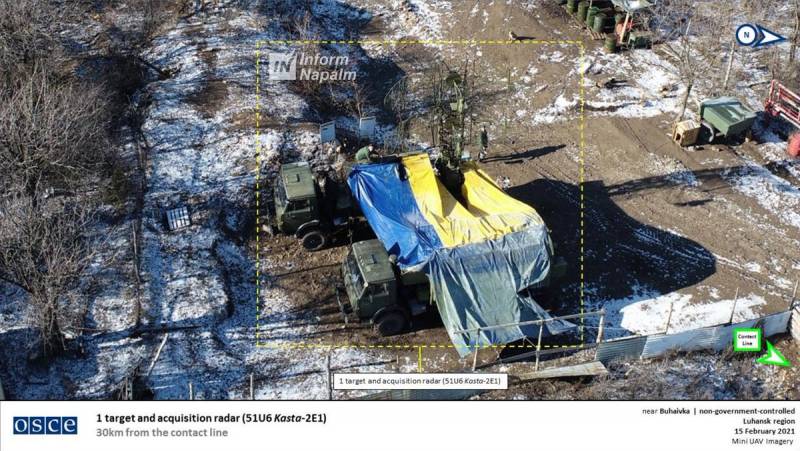 For the first time, the OSCE recorded the presence of the Russian radar 51U6 "Casta-2E1" on the territory of Donbass. The UAV of a short range of observers noticed it without any particular difficulty, since it was not just not masked, but was covered with material in the colors of the Ukrainian flag, the yellow tint of which is clearly visible from the air.
The station is located at a military training ground near the urban-type settlement of Bugaevka (37 km south-west of Luhansk and 30 km from the contact line), which is under the control of the LPR.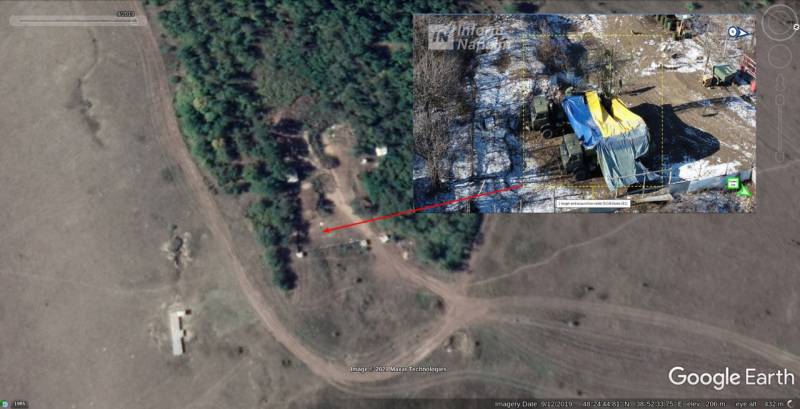 51U6 "Casta-2E1" is a two-coordinate mobile solid-state radar station in the decimeter range. It is used to control the airspace, determine the coordinates and affiliation of flying objects, including those moving at low and extremely low altitudes, in a difficult jamming environment. Serially produced in the period 1989-2003. The radar can operate at temperatures from -50 ° С to +50 ° С in conditions of various atmospheric precipitations, winds up to 25 m / s, being at an altitude of up to 2000 m.
Note that in November 2020, the OSCE
recorded
presence on the territory of the LPR of the newest Russian complex "Navodchik-2" (ground control station and boxes with UAVs).