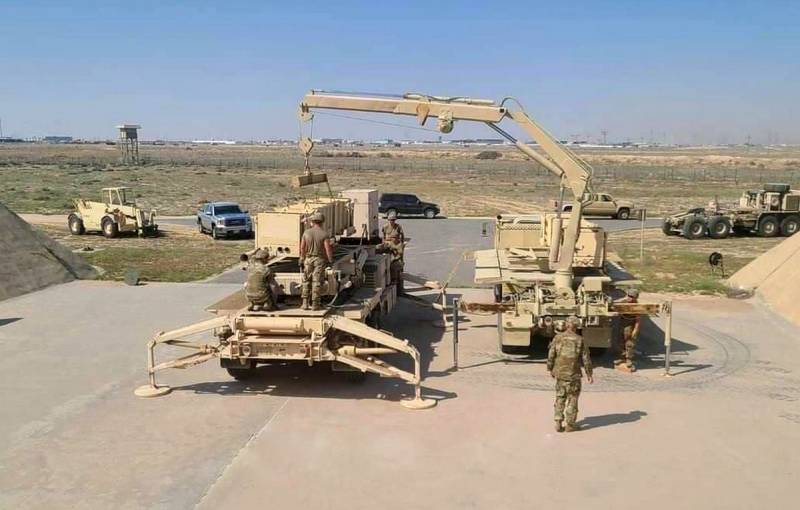 On the morning of February 24, 2021, Arab sources informed that another US military convoy had illegally crossed the Alwaleed border crossing with Iraq and proceeded to Syria. 45 trucks contained weapons, ammunition and material
technical
funds for military installations in the Syrian northeastern province of Al-Hasakah.
In the evening of the same day, the authorities of the self-proclaimed Syrian (Western) Kurdistan (unofficial name Rojava - Rojava) reported that the US army for the first time deployed its Patriot air defense systems in Syria at one of the military bases under construction.
It should be noted that the "international coalition" led by Washington acts illegally on Syrian soil. It has neither the approval of the UN Security Council for this, nor the permission of official Damascus. Therefore, the activity of the said structure is an invasion and seizure of territory.
We remind you that recently Americans
threw
to Syria, their Avenger short-range air defense systems, also known as AN / TWQ-1. They are a turret with two launchers, each of which has four FIM-92 Stinger heat-seeking surface-to-air missiles.
In addition, it became known that the Americans
are building
in Syria, a new military airfield near the large Al-Omar oil field in the Deir ez-Zor province.
All of this indicates that the United States is not going to leave Syria. Moreover, they openly help the Kurds to create a nation-state. It is still difficult to predict how Turkey will react to this. But it is safe to say that because of Washington, the conflict in the SAR will continue for more than one year.