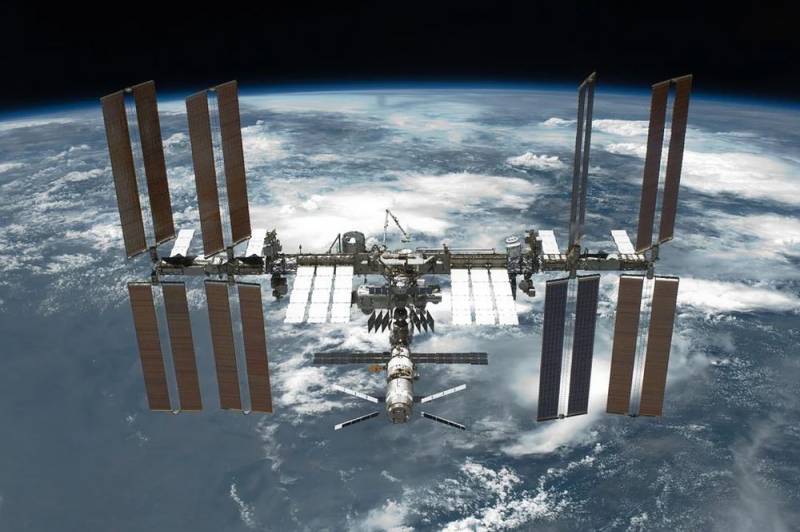 For the first time, the public became aware of an air leak on the ISS in September 2019. Almost a year later, in August 2020, according to Roskosmos, the entire crew was isolated in the Russian Zvezda module while the pressure was checked in the American unit. Now from the conversations of the crew with the Earth, broadcast by NASA, it became known that the specified Russian module went cracks in six places.
We are talking about at least six cracks in the Zvezda module housing. The first should be finally eliminated (sealed) next week. She was found in October 2020, she is 4,5 cm long and is in an intermediate chamber. It is now temporarily sealed with rubber and aluminum foil.
On February 24, 2021, the area of ​​another likely crack was sealed with several layers of film (called a "dome") to determine if there is a real air leak or not.
From the Mission Control Center, the Russian cosmonaut Sergei Ryzhikov was told that on February 25, an examination of "crack No. 3, next to the butt joint" will take place. On February 26, it is planned to examine the "three cracks", on which he had previously installed "domes".
Note that according to statements from Roscosmos, the aforementioned air leaks are not dangerous for the crew. They are compensated by the reserves of air, nitrogen and oxygen, which are available on the ISS or are delivered from Earth by cargo spacecraft.
Currently, in addition to Ryzhikov, the ISS is home to the Russian cosmonaut Sergei Kud-Sverchkov, the American astronauts Kathleen Rubins, Michael Hopkins, Victor Glover and Shannon Walker, and the Japanese Soichi Noguchi.