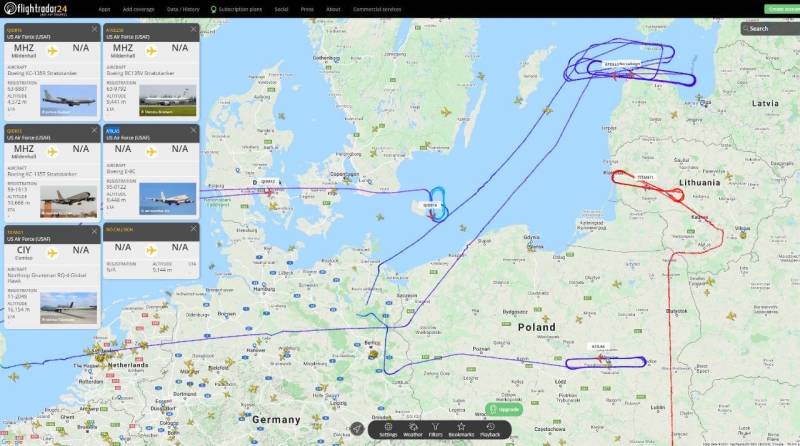 The air activity of the "peace-loving" NATO bloc near the western borders of Russia has increased again. On the eve of February 23, 2021, Alliance aircraft and UAVs carried out large-scale electronic reconnaissance in the Baltic, as well as near the eastern borders of the Kaliningrad region.
Monitoring resources installed at least five aircraft, one of which, the American RQ-4B-40 Global Hawk drone, "paraded" over the Baltic countries, headed for Ukraine through Polish airspace. There he studied the situation, moving along the demarcation line in the Donbass.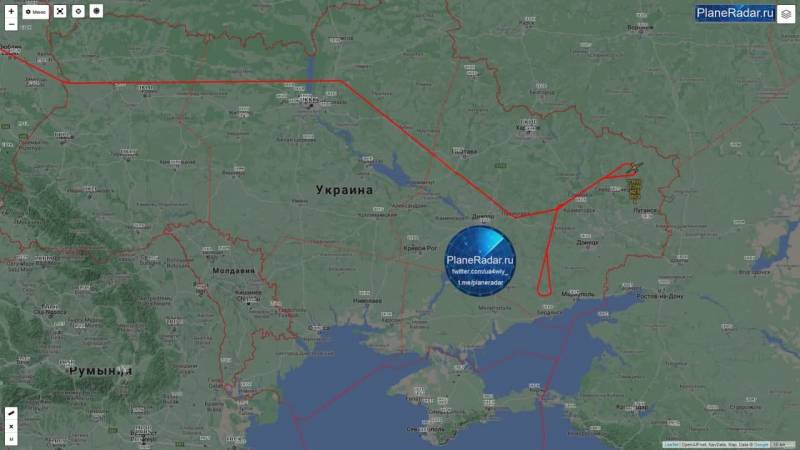 At the same time, the Northrop Grumman / Boeing E-8C Joint STARS of the US Air Force appeared over the Baltic Sea - a combat control and target designation aircraft. He can continuously stay in the air for up to 9 hours.
The side is equipped with a special 12-meter canoe-shaped fairing under the nose of the fuselage. There is an APY-7 noise-immune antenna (7,3 m) and other electronic "filling" for surface scanning. This antenna can be tilted to either side of the aircraft to obtain a 120-degree field of view covering almost 50 square meters. km, and simultaneously track 000 targets at a distance of more than 600 km.
In addition, three air tankers were recorded refueling reconnaissance aircraft: Boeing KC-135R Stratotanker and Boeing KC-135V Stratotanker and Boeing KC-135T Stratotanker.