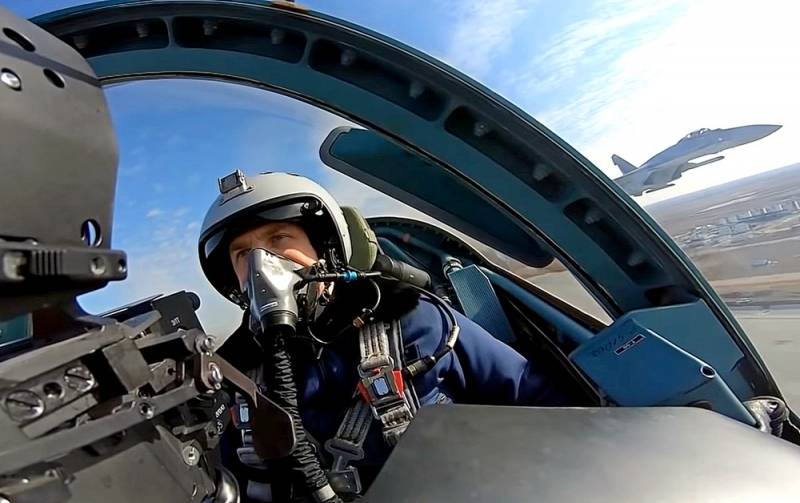 The two best fighters of recent times, developed by PJSC "Company" Sukhoi ", Su-57 and Su-35, conducted the first training" air battle ". The corresponding story was shown on February 23, 2021 in the Vremya program on
Channel One
.
The flights were made by the Su-35S (tail number 12, red), the factory prototype of the Su-57 (tail number 510, blue) and the first serial Su-57 (tail number 01, blue), which was transferred to the troops in December 2020.
It is clarified that the video was filmed near the Akhtubinsk airfield in the Astrakhan region in February this year. It belongs to the 929th GLITs of the Ministry of Defense of the Russian Federation named after V.P. Chkalov and is used for training flights of military aviation. Not far from it, just 20 km away, is the largest aviation training ground in Russia - Groshevo.
In addition, the participation of the aforementioned prototype in flights indicates that Russian developers and the military could conduct concomitant testing of some new systems, programs, assemblies, sensors or assemblies. Thus, the matter was not limited to one colorful "air battle" and elements of aerobatics.
The improvement of combat aviation is an ongoing process. At the same time, one of the fighters could well imitate some side of our probable "partners" who tirelessly move their military infrastructure closer to the borders of Russia.