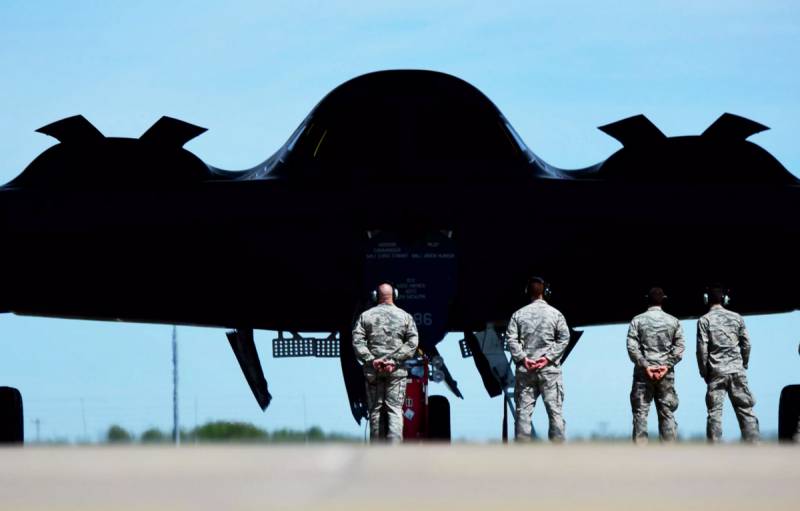 The promising B-21 Raider will be a true work of art. It will become not just another next-generation strategic bomber, but the most dangerous aircraft in the world, writes the American Military Watch.
The B-21 should replace the B-1B Lancer and B-2 Spirit in the 2030s. Prototyping work is already underway. The plane is expected to make its first flight in 2025.
The newest "strategist" will be executed according to the "flying wing" aerodynamic design, like the B-2, but it will be devoid of the problems that Spirit has, namely: the highest maintenance requirements, the fragility of the airframe and the small number of flights due to the extremely high operating costs.
Raider will be a carrier of nuclear weapons. It will be able to launch intercontinental missiles, and if necessary, penetrate into the well-protected airspace of the enemy and drop very powerful bombs on his cities, which are much larger than the tactical B61 used by F-35 fighters.
The B-21s are designed to operate at very high altitudes, far exceeding existing ones. It will use the latest radar and electronic warfare equipment. In addition, the aircraft will be able to carry long-range air-to-air missiles (AIM-260 is being developed), which will go beyond the classic bombers.
The full payload of a bomber can include dozens of missiles and a gigantic array of sensors. It is no secret that the survivability of modern AWACS aircraft is increasingly being questioned. The B-21 will be able to do without them, using its equipment, issuing commands and target designation to fighters on the front line. Artificial intelligence and high-powered computers will allow the aircraft to process huge amounts of data and identify potential threats in advance.
The ability to support fighters will make the B-21 the most versatile and dangerous combat aircraft that only the sixth generation FX fighter in development could potentially rival.